List price
Discounted price
€55,00 EUR
Unit price
for
Discount
Out of stock
LINGUA: ITALIANO 🇮🇹
CORE BOOK, PDF INCLUSO.

PDF SCARICABILE IMMEDIATAMENTE. 
STIMA SPEDIZIONI COPIE FISICHE: MARZO 2024.
Oggi l'umanità naviga con circospezione in un pianeta profondamente cambiato dai Giorni della Piaga, un'epoca segnata da un'epidemia devastante che ha precipitato il crollo della società. 
Confinati alla periferia dell'ecosistema, i sopravvissuti lottano per ritagliarsi un'esistenza in questo paesaggio mutato: sono diventati forestieri in terra propria, in balia di una natura rigogliosa ma aliena, affrontando pericoli tanto da creature aberranti quanto dall'aggressività umana, vivendo con l'angoscia di una trasformazione inaspettata in agenti della stessa Piaga.
Eppure, la Piaga, pur essendo stata una sciagura per l'umanità, ha innescato l'insorgere di un nuovo Eden: foreste lussureggianti riconquistano le metropoli in rovina, i corsi d'acqua si schiariscono e gli oceani brulicano di vita. Il suolo, ora prodigo, elargisce frutti copiosi ai pochi che sono rimasti. Ma la dura verità con cui devono fare i conti i sopravvissuti è che questo Eden rigenerato non pare essere stato concepito per loro, ma per nuove forme di vita, più meritevoli, nate dal cuore pulsante della Piaga.
Dead Air: Seasons offre un'esperienza inedita nel mondo dei GdR, offrendo ampie possibilità di worldbuilding, sia per quanto riguarda la Comunità dei Personaggi che dell'ambiente in cui si muoveranno. Un originale sistema di Crisi scandisce il passare delle Stagioni, mentre la Piaga continua nel suo operato e il mondo cambia inevitabilmente come conseguenza delle azioni del gruppo di gioco.
Se apprezzate la serie di The Last of Us, Station 11, The Road, Sweet Tooth, i Figli degli Uomini, Annientamento, o La Ragazza che Sapeva Troppo, Dead Air: Seasons è il gioco che fa per voi.
--
Hardcover (16.8x24 cm), interni a colori, 216 pagine.
Il Core Book di Dead Air: Seasons contiene tutte le regole che vi servono per giocare, e include i seguenti capitoli:
Il Mondo della Piaga
Il Sistema di Gioco
La Piaga
Creazione della Comunità
Doni di Comunità
Creazione del Personaggio
Doni dei Personaggi
Crisi e Stagioni della Piaga
La Regione
Minacce della Piaga
Avversari e Pericoli
Condurre il Gioco
Tool di Gioco
Share
View full details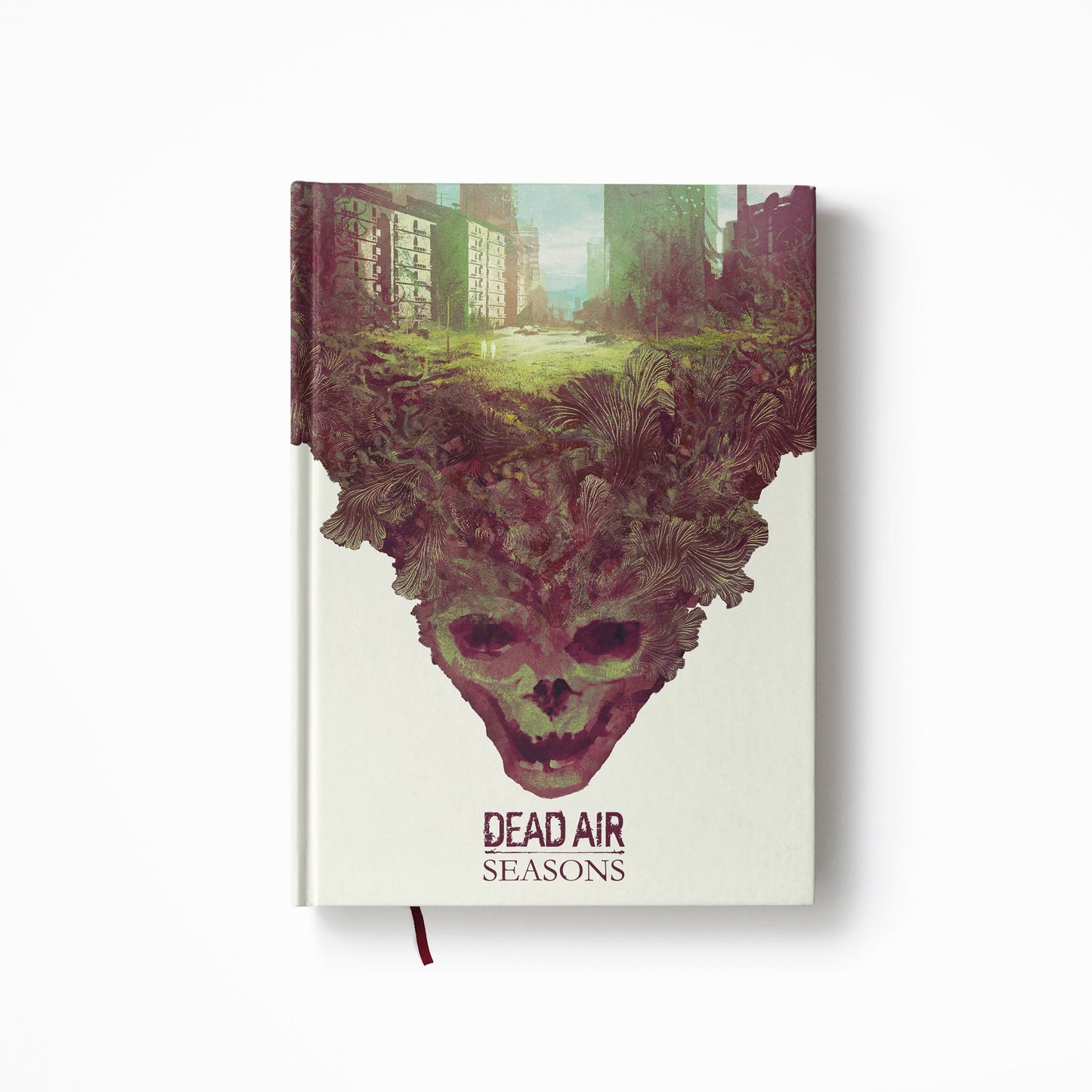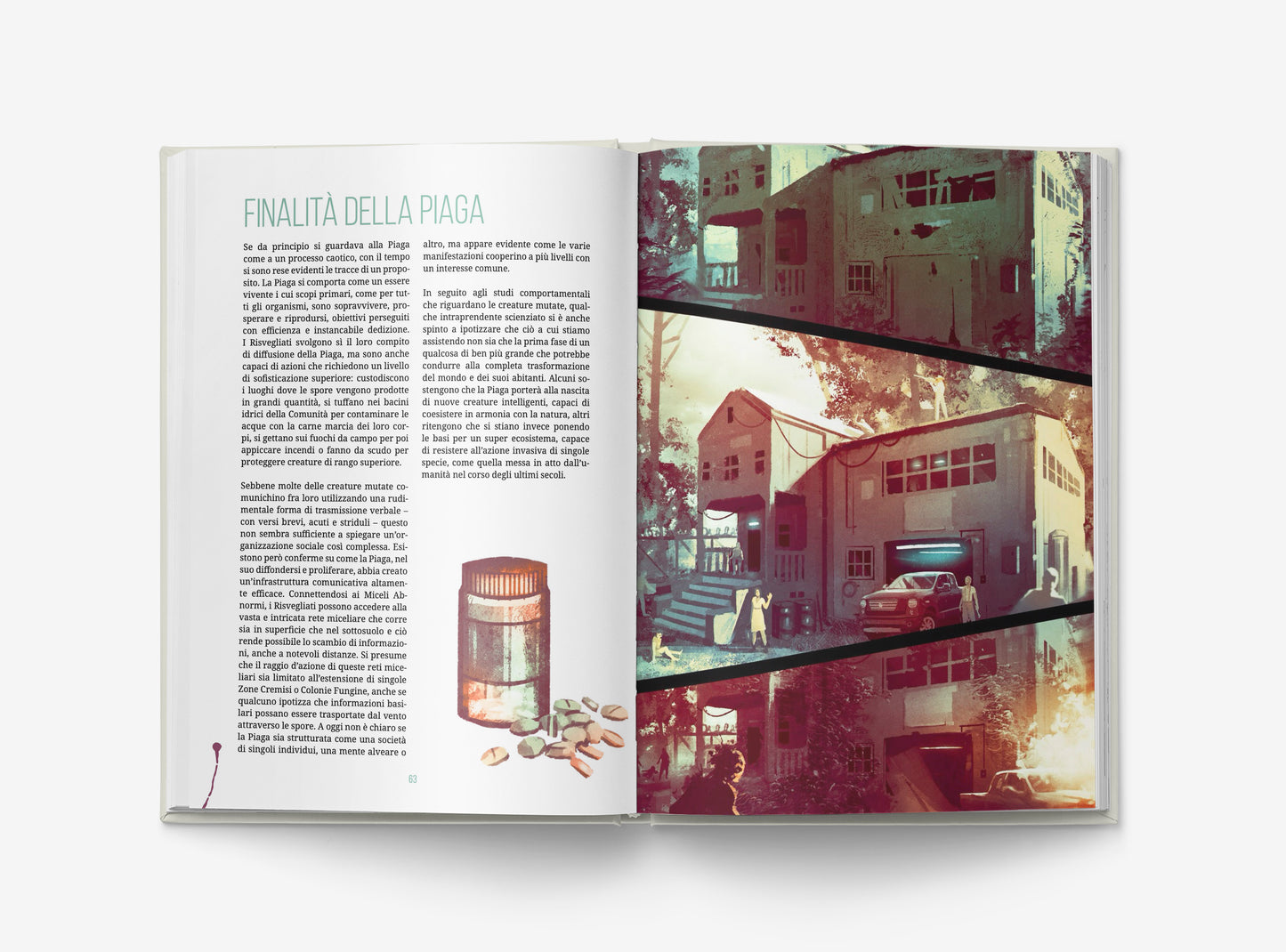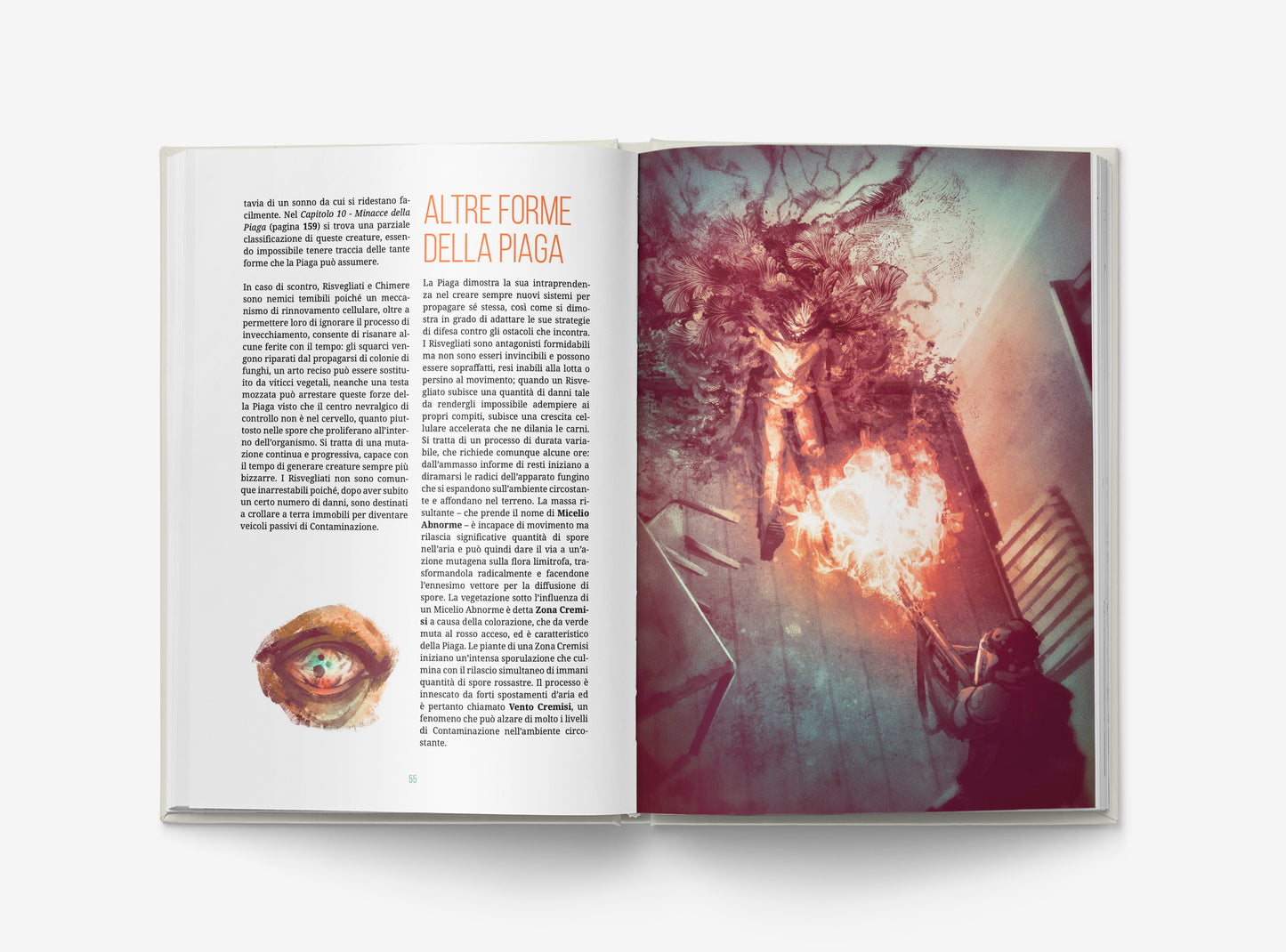 Free shipping on 80€+ orders (Italy only)

Place an order of at least 80€ (any combination of items) and shipping is on us!

Questions? Get in touch!

If you need any clarifications, contact us. We will reply asap!