List price
Discounted price
€6,90 EUR
Unit price
for
Discount
Out of stock
LINGUA: ITALIANO 🇮🇹
AMBIENTAZIONE per il MONAD System.
"Ci siamo voltati dall'altra parte quando il mondo gridava. Adesso tocca a noi." Dead Air: I Giorni della Piaga è un'ambientazione apocalittica per il MONAD System. Nel tentativo di rimediare ai danni ecologici inflitti al pianeta, l'uomo diffonde una spora mutagena che scatena la furia della natura, infetta gli organismi biologici e dissolve ogni struttura sociale in capo a qualche anno. All'interno di questo manuale troverete tutte le informazioni e le regole aggiuntive che vi servono per giocare in un mondo dove la sopravvivenza ad ogni costo è l'unica cosa che conta.
--
PDF, b/n, 80 pagine. All'interno di questa ambientazione per il MONAD System troverete: 

La cronaca di come il mondo è arrivato al collasso, quali sono gli effetti della spora e come ha rimodellato la società dei sopravvissuti
Nuove regole per gestire Archetipi, infezione, risorse ed economia nel mondo post-Piaga
Nuove armi ed equipaggiamenti
Nuovi pericolosissimi nemici: gli Infetti
Un nuovo Gruppo di Anomalie: Biocinesi
Share
View full details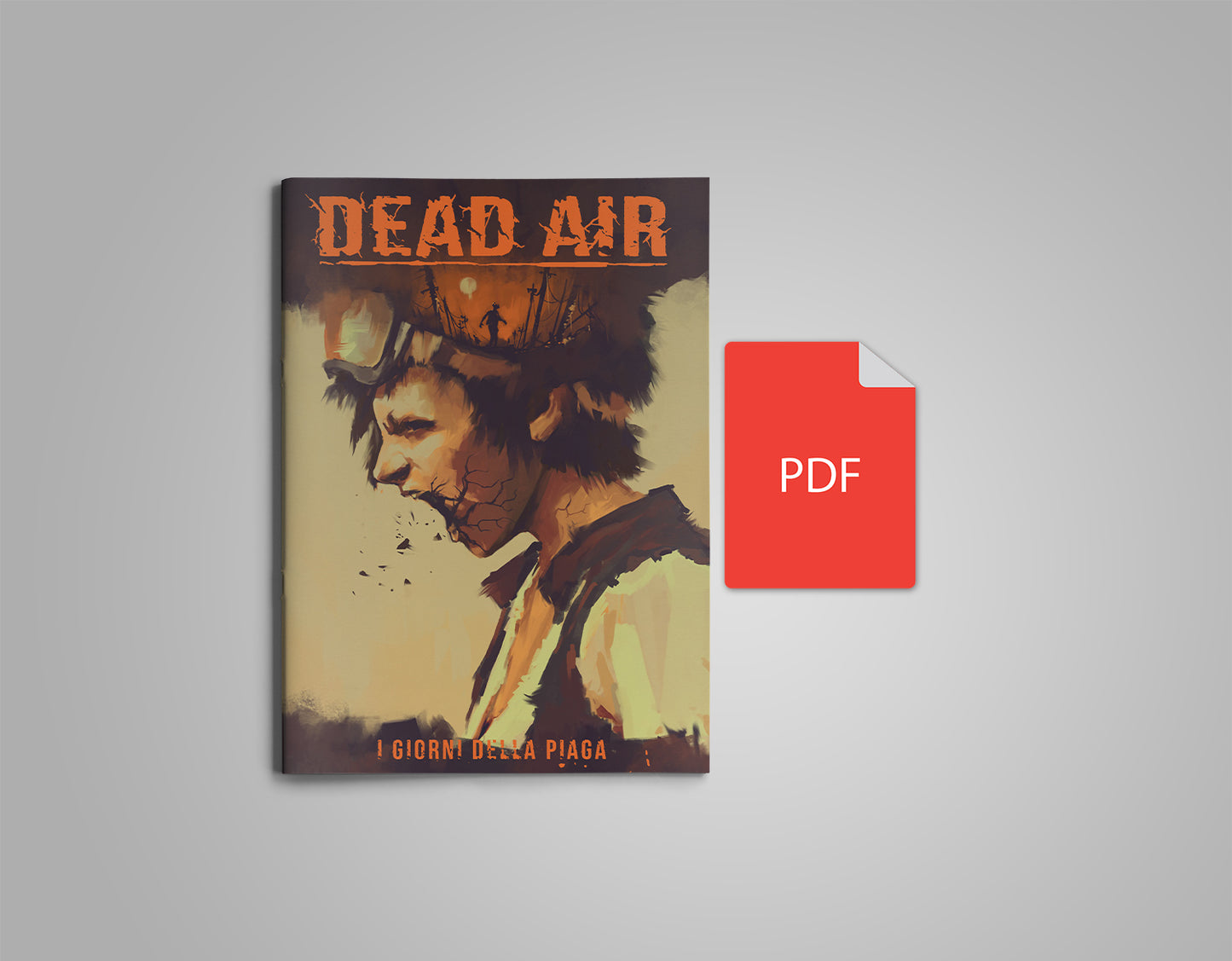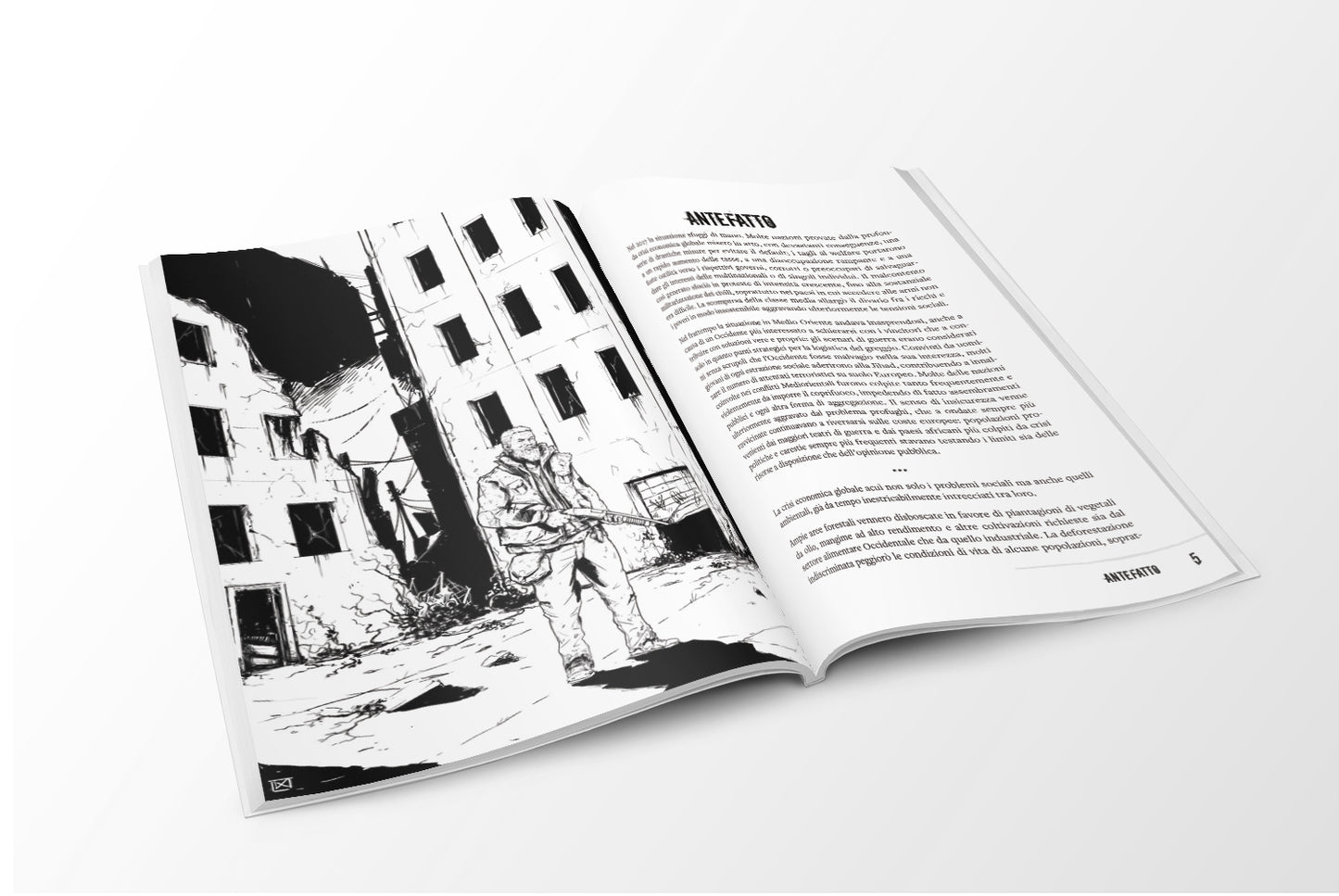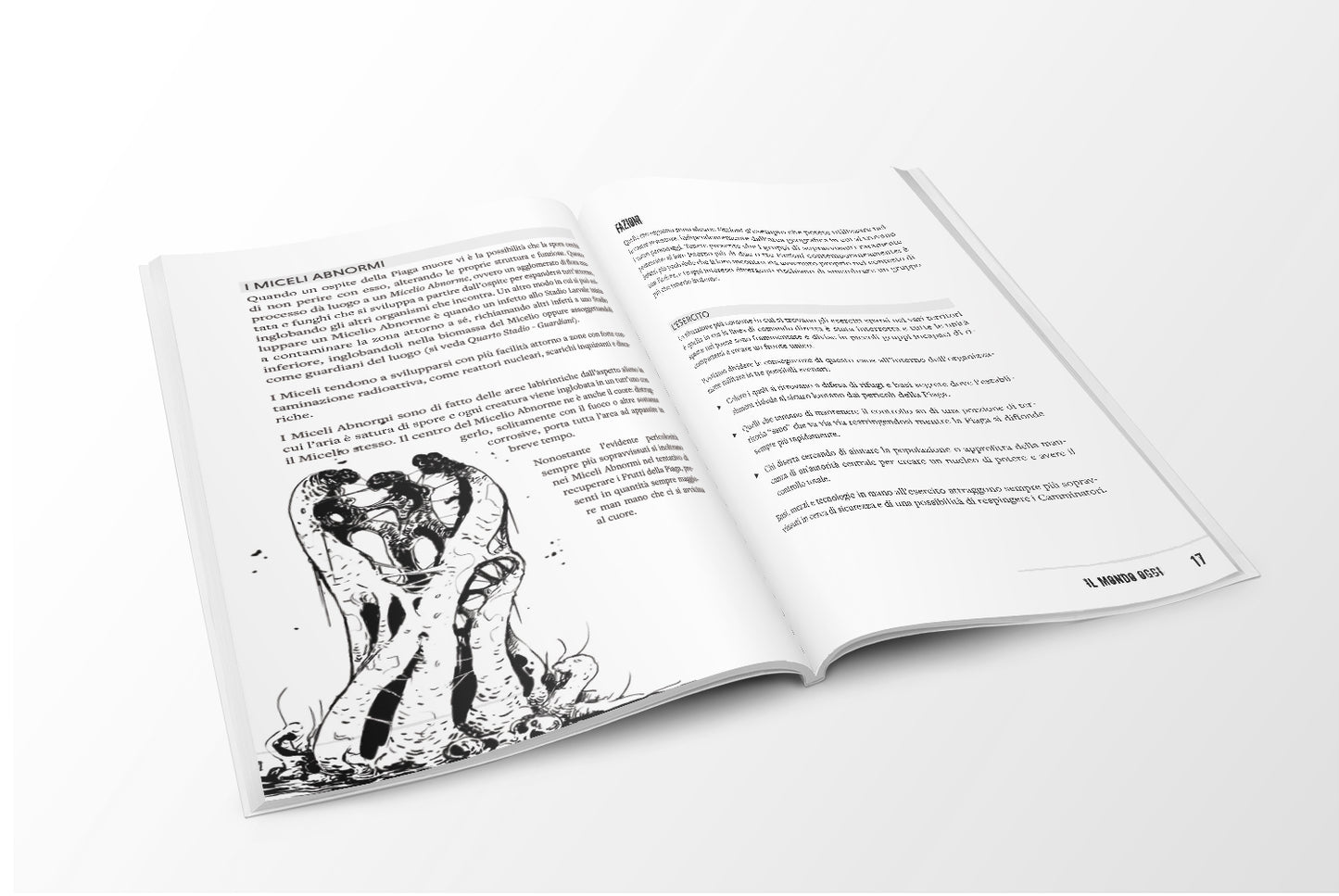 Free shipping on 80€+ orders (Italy only)

Place an order of at least 80€ (any combination of items) and shipping is on us!

Questions? Get in touch!

If you need any clarifications, contact us. We will reply asap!