List price
Discounted price
€0,00 EUR
Unit price
for
Discount
Out of stock
LANGUAGE: ENGLISH 🇬🇧🇺🇸
QUICKSTART

Our ecosystem was dying. All of humanity's hope lay in Panacea: a scientific miracle that would repair the damage caused by centuries of hubris and neglect. Perhaps it was the sheer bulk of pollution to ingest. Maybe it was a flaw in the design of Panacea itself. Whatever the cause, humanity only had the briefest flight of hope before careening to the very brink of extinction.
Panacea, created to be our savior, had become the Blight. And nature was devouring all as it reclaimed the lands it had lost.
Step into the world of Dead Air: Seasons and experience the game system for yourself!
Dead Air: Seasons, coming the 8th of November on Backerkit Crowdfunding, is a post-apocalyptic tabletop RPG centered around people's stories, exploring a world that has changed forever, and the inevitability of nature demanding a tribute.
If you love works such as The Last of Us series, Station 11, The Road, Sweet Tooth, Children of Men, Annihilation, or The Girl With All the Gifts, Dead Air: Seasons is the game for you.
--

PDF, full color, 63 pages. Inside you'll find:
All the necessary rules to give you a taste of the Dead Air: Seasons' system.
Railway, a Game Scenario that will continue in one of the books available during the crowdfunding campaign.
5 pregenerated Characters to use with Railway or another Scenario of your own creation.
Share
View full details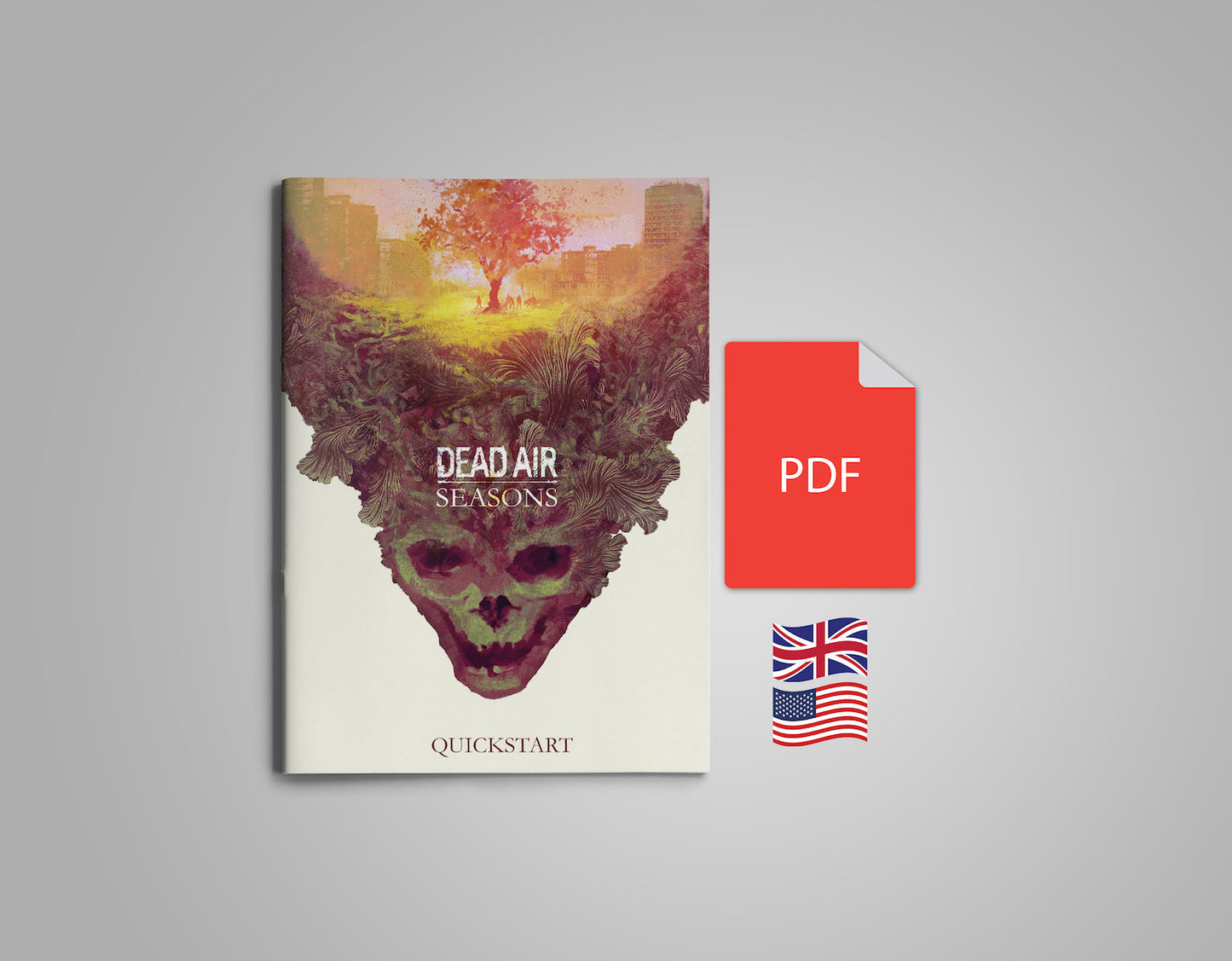 Free shipping on 80€+ orders (Italy only)

Place an order of at least 80€ (any combination of items) and shipping is on us!

Questions? Get in touch!

If you need any clarifications, contact us. We will reply asap!