List price
Discounted price
€0,00 EUR
Unit price
for
Discount
Out of stock
LINGUA: ITALIANO 🇮🇹 
L'Eco del Sintum espande sia il Core Book che il Quickstart di Evolution Pulse Rinascita con una inedita modalità ad un giocatore, che vi permetterà di narrare le gesta di un indomito Selvaggio o di uno zelota Imperiale quasi come fossero un flusso di coscienza dai colpi di scena imprevedibili. La Voce degli Dei, un'ulteriore modalità presente in questo supplemento, aggiunge la possibilità di includere gli input della community Discord di The World Anvil nelle vostre avventure.
--
PDF, copertina e interni in b/n, 31 pagine. L'Eco del Sintum è un'espansione gratuita per Evolution Pulse Rinascita, che include:
Le regole per giocare in modalità ad un giocatore, utilizzabili sia con il Core Book che con il Quickstart di Evolution Pulse Rinascita
La nuova modalità Voce degli Dei, per coinvolgere la community Discord nelle vostre avventure in solitaria
Un lungo esempio di gioco
Share
View full details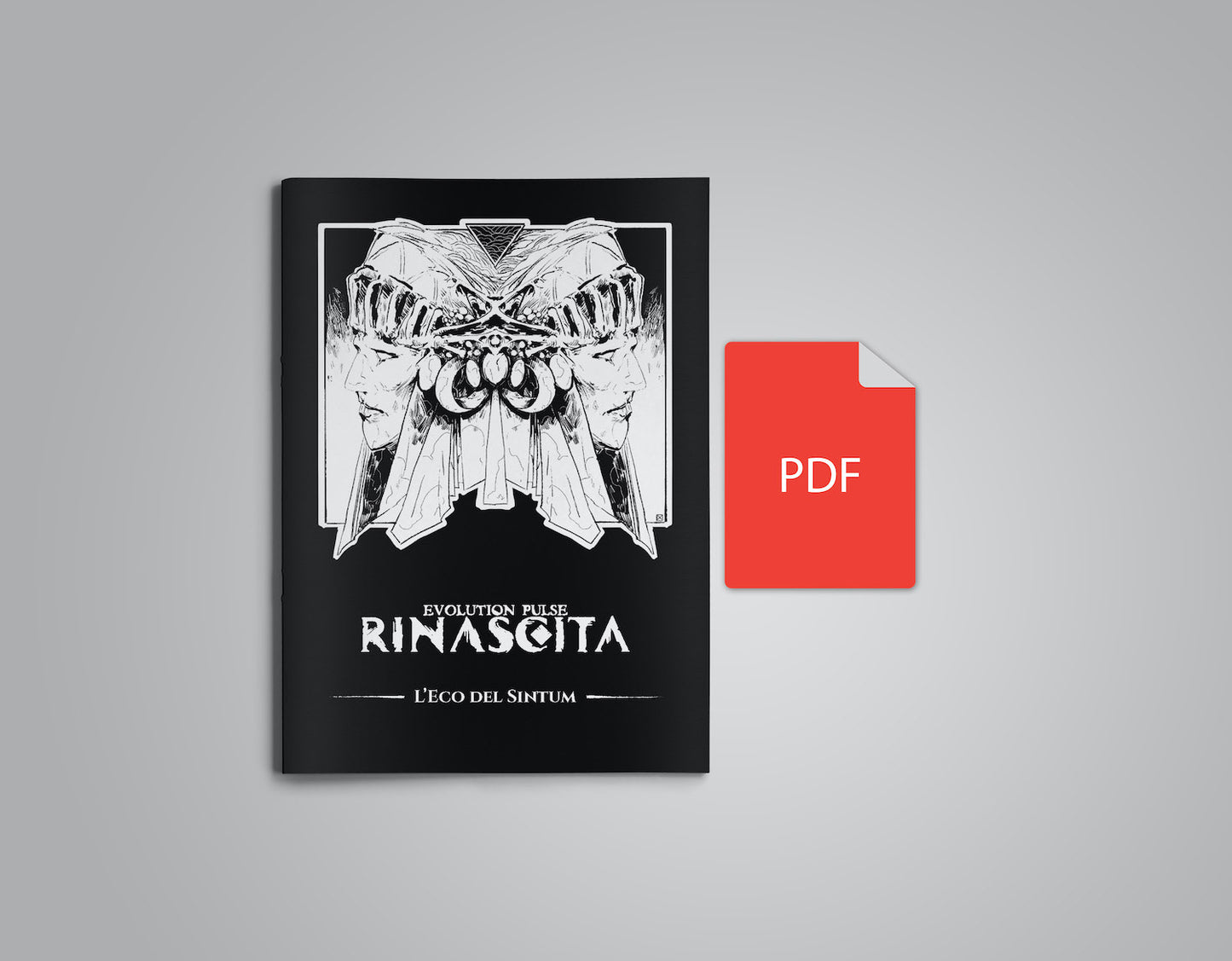 Free shipping on 80€+ orders (Italy only)

Place an order of at least 80€ (any combination of items) and shipping is on us!

Questions? Get in touch!

If you need any clarifications, contact us. We will reply asap!