List price
Discounted price
€0,00 EUR
Unit price
for
Discount
Out of stock
LINGUA: ITALIANO 🇮🇹
Una introduzione di 17 pagine alla creazione di un'ambientazione fantascientifica utilizzando le regole del MONAD System.
--
Ophion: Paradiso Perduto è un lungo esempio guidato di creazione di un'Ambientazione Personalizzata con il MONAD System.
I Creatori sono una razza insediatasi su Marte in tempi remoti. Starà ai giocatori scoprirne storia, provenienza, obiettivi e caratteristiche. Quel che è certo è che i Creatori controllano un'arma senziente chiamata Ophion che può ricombinarsi con il DNA di altre creature, portando nel tempo alla connessione con la mente collettiva che i Creatori stessi utilizzano per comunicare, e a mutazioni fisiche permanenti.
Per motivi che verranno svelati in gioco, la prosperosa civiltà dei Creatori è ormai in rovina: la Città, solo uno fra i numerosi insediamenti edificati dai Creatori sotto la crosta del pianeta, ospita alcuni esemplari addormentati che si risvegliano non appena il sito di Antrum diviene operativo. Che stessero aspettando l'opportunità per mettere in atto un processo di ripopolazione sfruttando il "DNA estraneo" che i terrestri stanno offrendo loro su un piatto d'argento? O forse le loro ragioni sono altre… Gli appartenenti a tre missioni sul pianeta sono in ogni caso cavie perfette per l'Ophion: poco evoluti, già in difficoltà per le impietose condizioni del pianeta rosso e per nulla attrezzati per una guerra.
L'Ophion ha già iniziato il suo operato, corrompendo alcuni membri del personale e sabotando le missioni dall'interno.
Riusciranno i PG a scoprire i misteri del pianeta rosso e a sopravvivere abbastanza a lungo da avere una concreta possibilità di fuga?
Share
View full details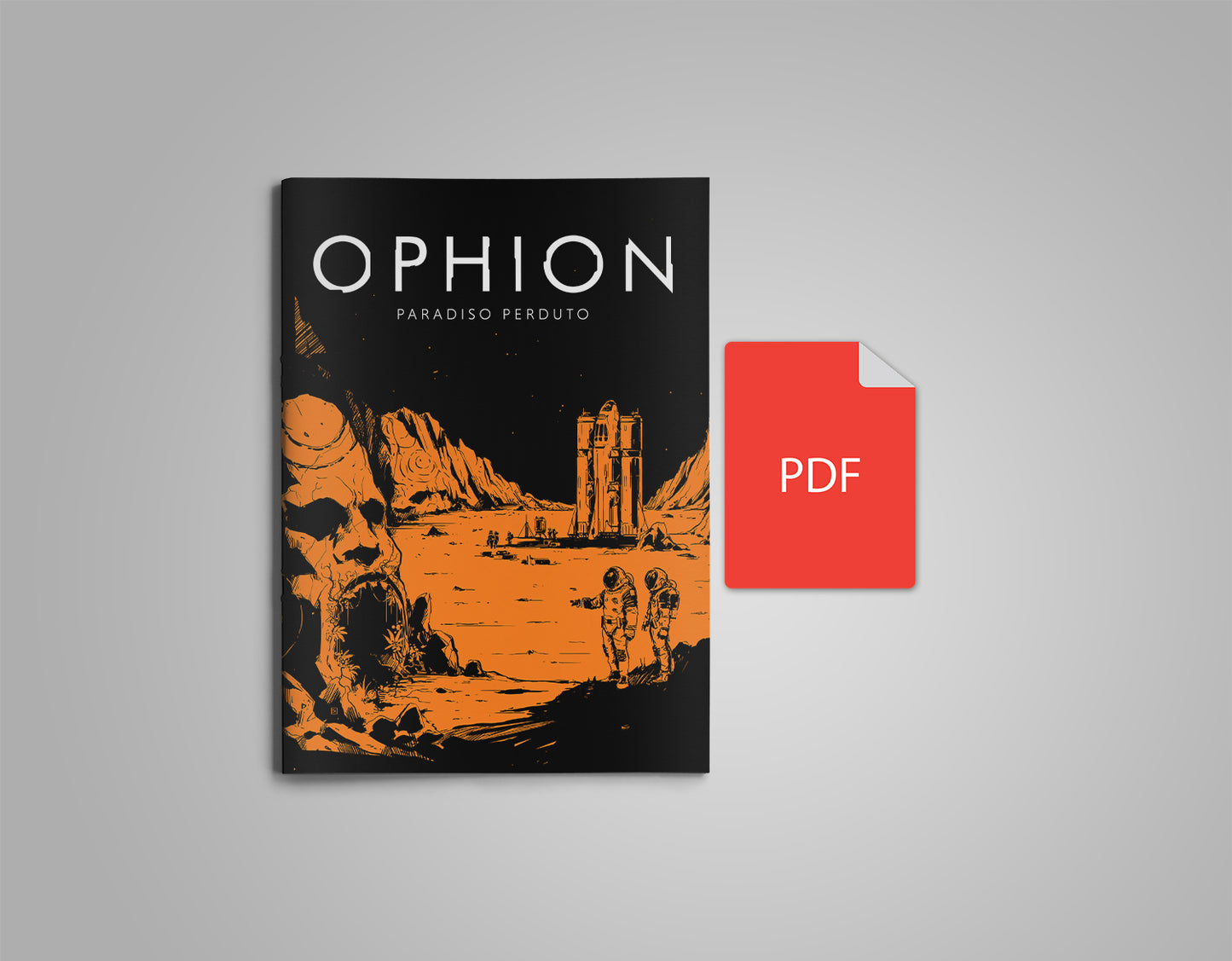 Free shipping on 80€+ orders (Italy only)

Place an order of at least 80€ (any combination of items) and shipping is on us!

Questions? Get in touch!

If you need any clarifications, contact us. We will reply asap!