List price
Discounted price
€0,00 EUR
Unit price
for
Discount
Out of stock
LANGUAGE: ENGLISH 🇬🇧 🇺🇸 
Once upon a time, a child saved the world of fairytales. His reward was a wish.
The One Who Plots in the Shadows saw an opportunity to tarnish the child's heart, whispering to him a corrupted idea. The child asked the King of Fairytales that the Villains, accursed for centuries, be granted a new life. This was to be their chance for redemption. This was how the Villains became good. But any light needs a shadow, and in turn, the Heroes became evil. At that moment, all fairytales were shattered.

Broken Tales is a dark Tabletop RPG of upside-down fairy tales, where villains seek redemption, and nothing is how you remember it.
--
PDF, color, 24 pages + 5 Character Sheets + Reference Sheets and Bookmark. In this Quickstart, you'll find everything you need to start with Broken Tales:
The streamlined rules of Monad Echo to run your first game.
The guidelines to tune into Broken Tales' vibe, and to describe our playground, a dark version of 18th century Europe.
Red-Hood Iskra, a ready-to-play Scenario inspired by Red Riding Hood.
Five pregen PCs to be used with Red-Hood Iskra and other Scenarios we'll introduce during the Kickstarter campaign.
The soundtrack for Red-Hood Iskra, composed by Jane Toikka.
Share
View full details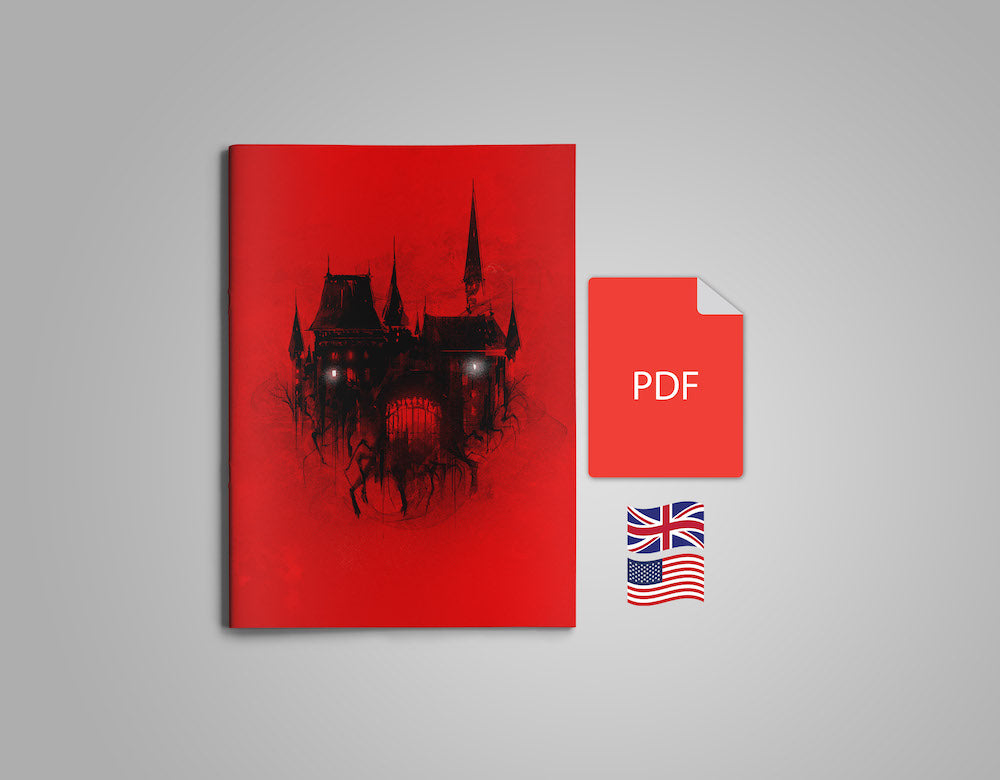 Free shipping on 80€+ orders (Italy only)

Place an order of at least 80€ (any combination of items) and shipping is on us!

Questions? Get in touch!

If you need any clarifications, contact us. We will reply asap!