List price
Discounted price
€21,90 EUR
Unit price
for
Discount
Out of stock
LANGUAGE: ENGLISH 🇬🇧🇺🇸
CORE BOOK, PDF. 
Humanity treads with vigilance upon a planet utterly transformed in the aftermath of the Days of the Blight, a catastrophic pandemic that instigated the downfall of civilization.
On the fringes of a reborn ecosystem, survivors endeavor to eke out a life amid a foreign, resurgent wilderness. They find themselves alien in their ancestral home, contending with the menaces of grotesque creatures and human hostility alike, all while haunted by the dread of sudden metamorphosis into vessels of the Blight.
Despite its harrowing toll on humankind, the Blight has paradoxically engendered a verdant renaissance: cities once teeming with people now succumb to the embrace of wild forests, rivers run clear, and seas burgeon with creatures. The Earth, in its newfound fecundity, bestows bountiful harvests upon the remnants of society. Yet, survivors grapple with the reality that this reborn Eden appears tailored not for them, but for emergent beings more aligned with the Blight's insidious vitality.
Dead Air: Seasons transcends traditional TTRPG paradigms, crafting a rich tapestry of worldbuilding opportunities that encompass both Character Communities and their evolving habitats. An innovative Crisis system underscores the cycle of Seasons, reflecting the relentless progression of the Blight and the consequential transformation of the world by the Players' collective narrative.
If you love works such as The Last of Us series, Station 11, The Road, Sweet Tooth, Children of Men, Annihilation, or The Girl With All the Gifts, Dead Air: Seasons is the game for you.
The Core Book of Dead Air: Seasons features all the rules you need to play. The chapters of the book:
The World of the Blight
The Game System
The Blight
Community Creation
Community Gifts
Creating Characters
Characters Gifts
Crises and Seasons of the Blight
The Region
Perils of the Blight
Opponents and Threats
Running the Game
Tools
Share
View full details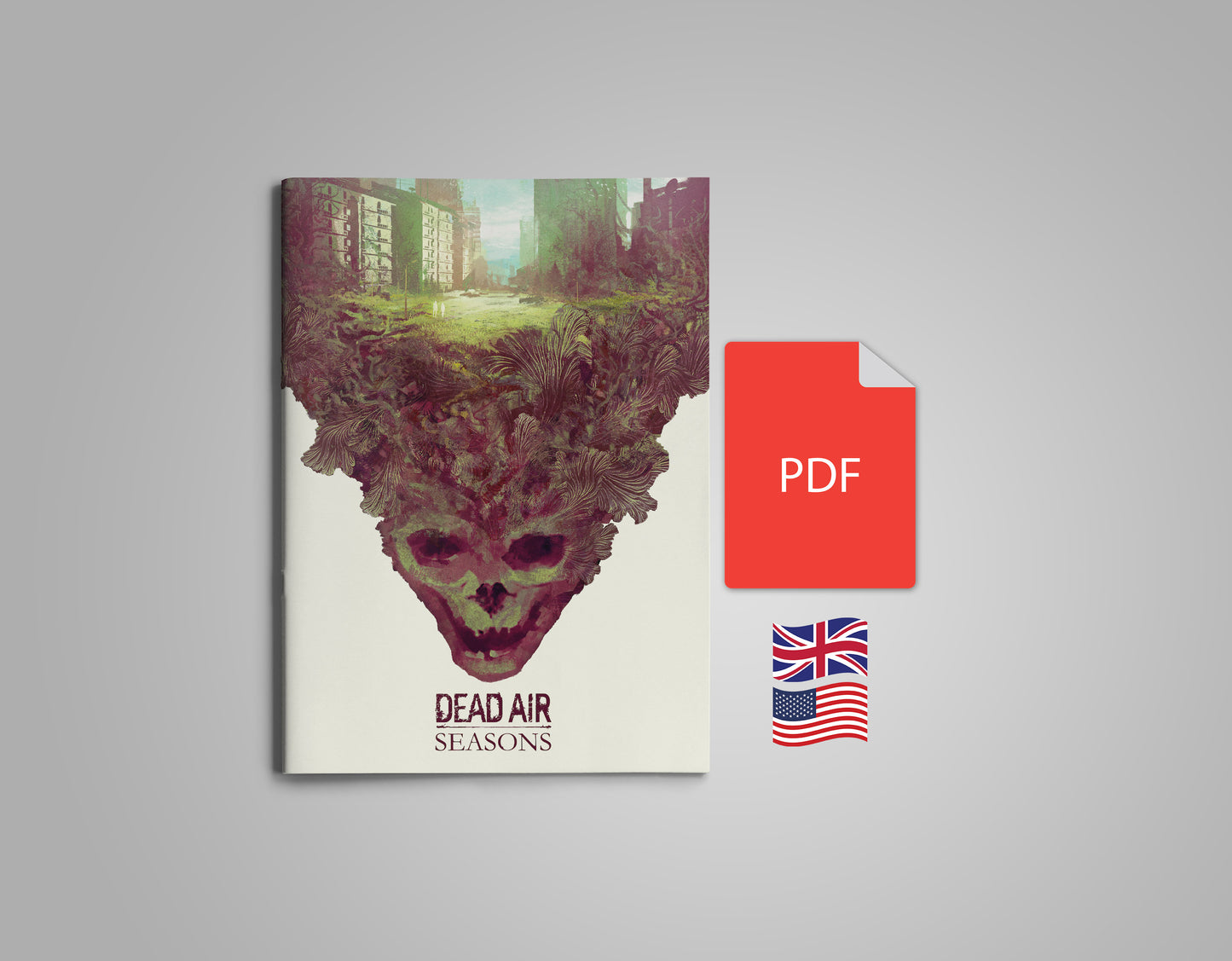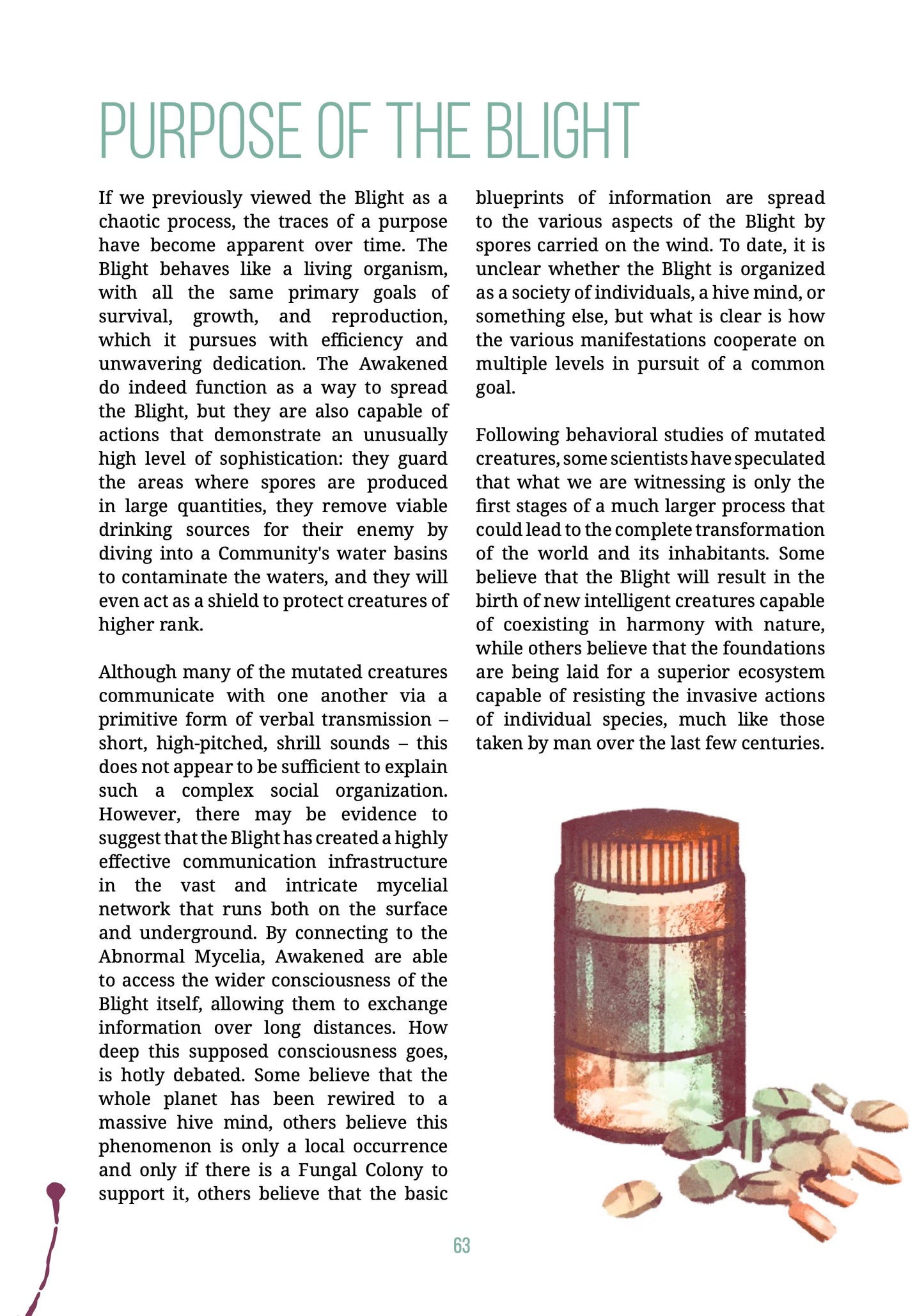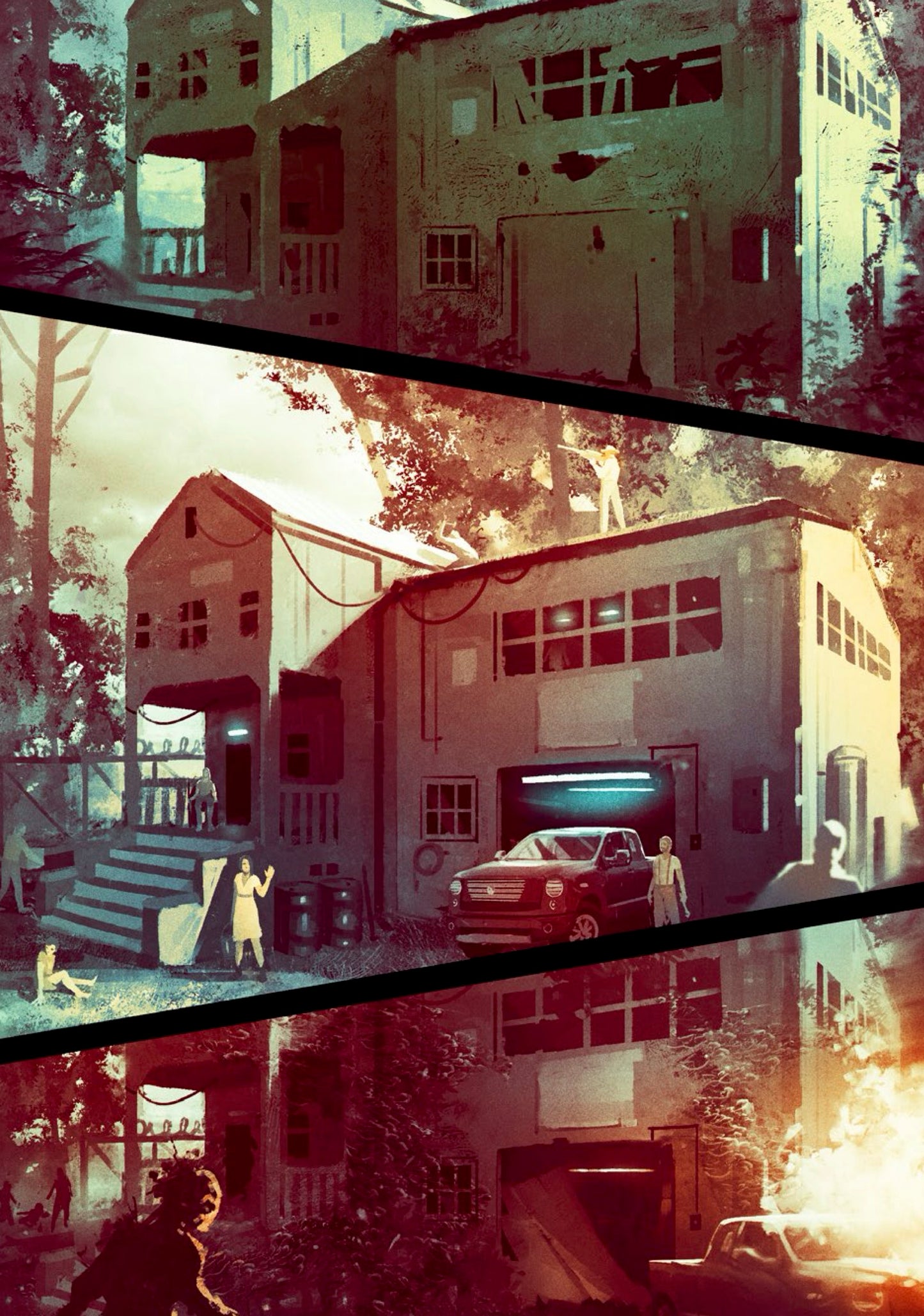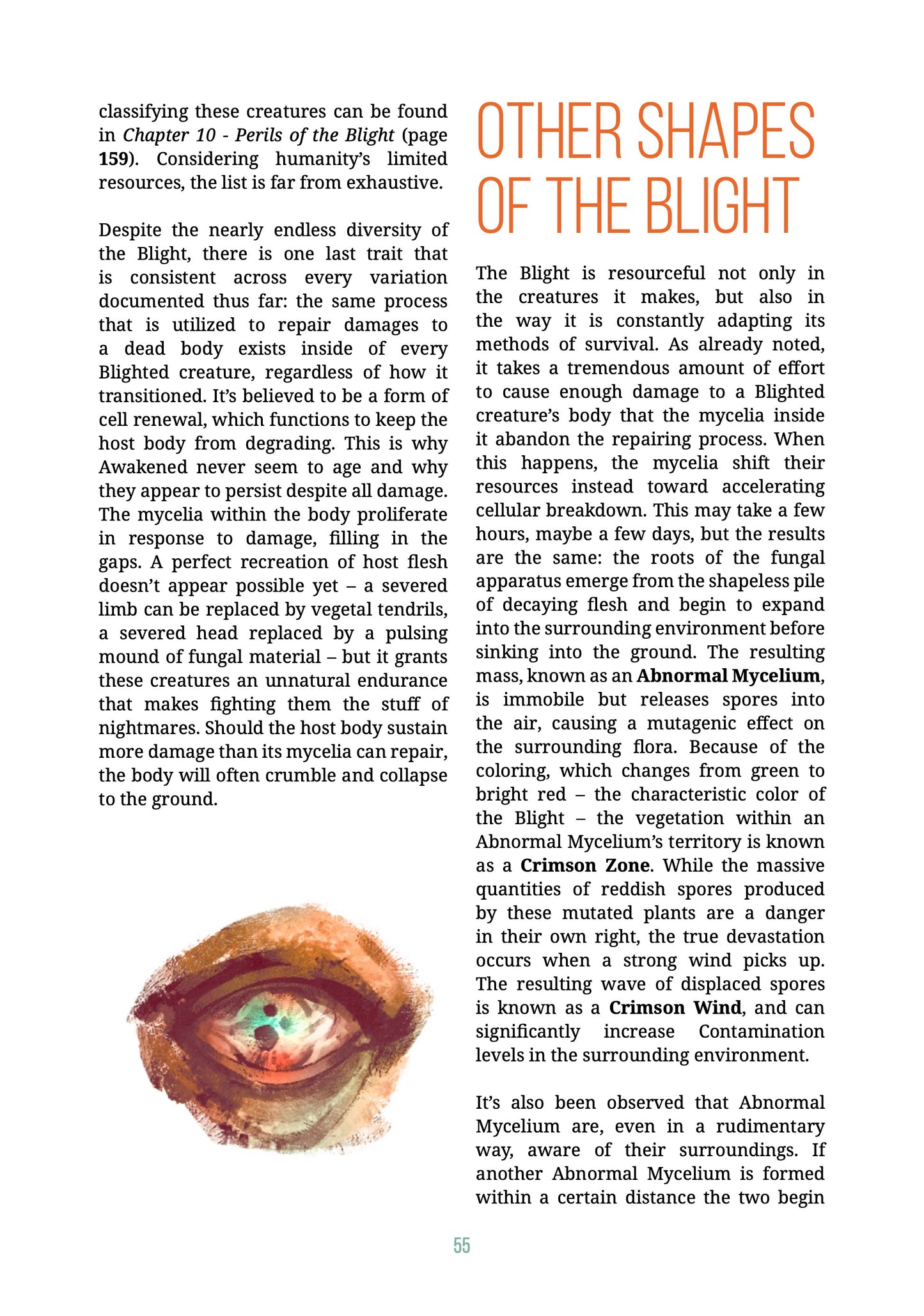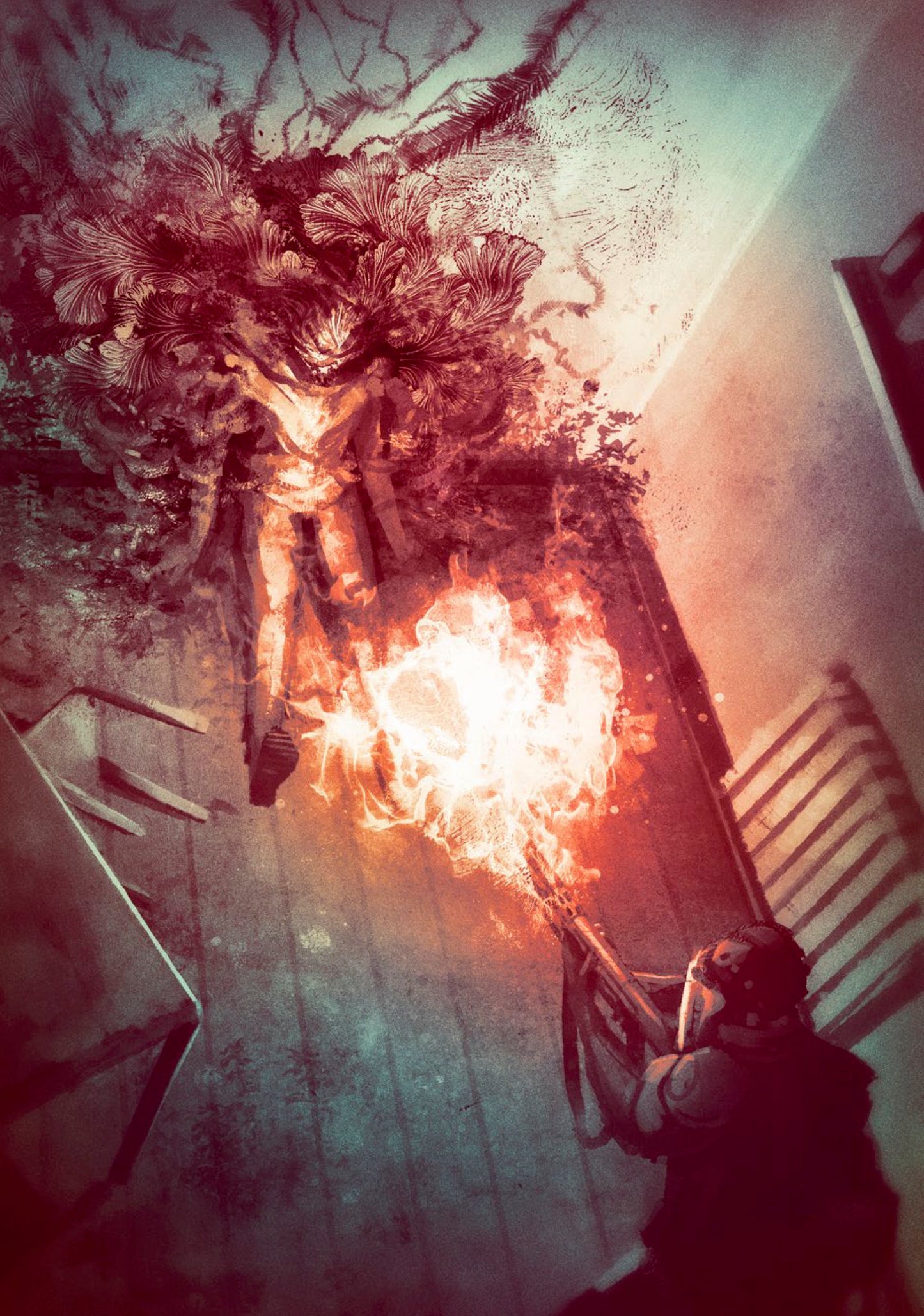 Free shipping on 80€+ orders (Italy only)

Place an order of at least 80€ (any combination of items) and shipping is on us!

Questions? Get in touch!

If you need any clarifications, contact us. We will reply asap!