List price
Discounted price
€3,90 EUR
Unit price
for
Discount
Out of stock
 LINGUA: ITALIANO 🇮🇹
AVVENTURA PER ENDELSTROM
La casata Enkovis invia il suo terzogenito, El-Tehoc, a sposarsi con la principessa Teiun Samara II, per fondare un'allenza tra il regno di Catocle e la Terra dei Fiumi dell'Isola Framentia. Il re di Catocle tuttavia, Re Enkovis I, nutre molti dubbi sull'accordo. Inviare una delegazione ufficiale ad indagare sulla questione è fuori discussione, ma un gruppo di esterni darebbe meno nell'occhio. Riusciranno i PG a svelare i misteri della Terra dei Fiumi?
--
PDF, b/n, 22 pagine. Nella Corrente è un'avventura sandbox per Endelstrom. All'interno troverete: 
Due nuove isole in cui ambientare le vicende dei PG: il Regno di Catocle e Framentia
Un complesso intrigo di corte da districare
Una struttura sandbox che vi consente di giocare l'avventura in poche ore, o di trasformarla in una lunga campagna
Numerosi spunti ludici per ogni modulo narrativo di Nella Corrente
Share
View full details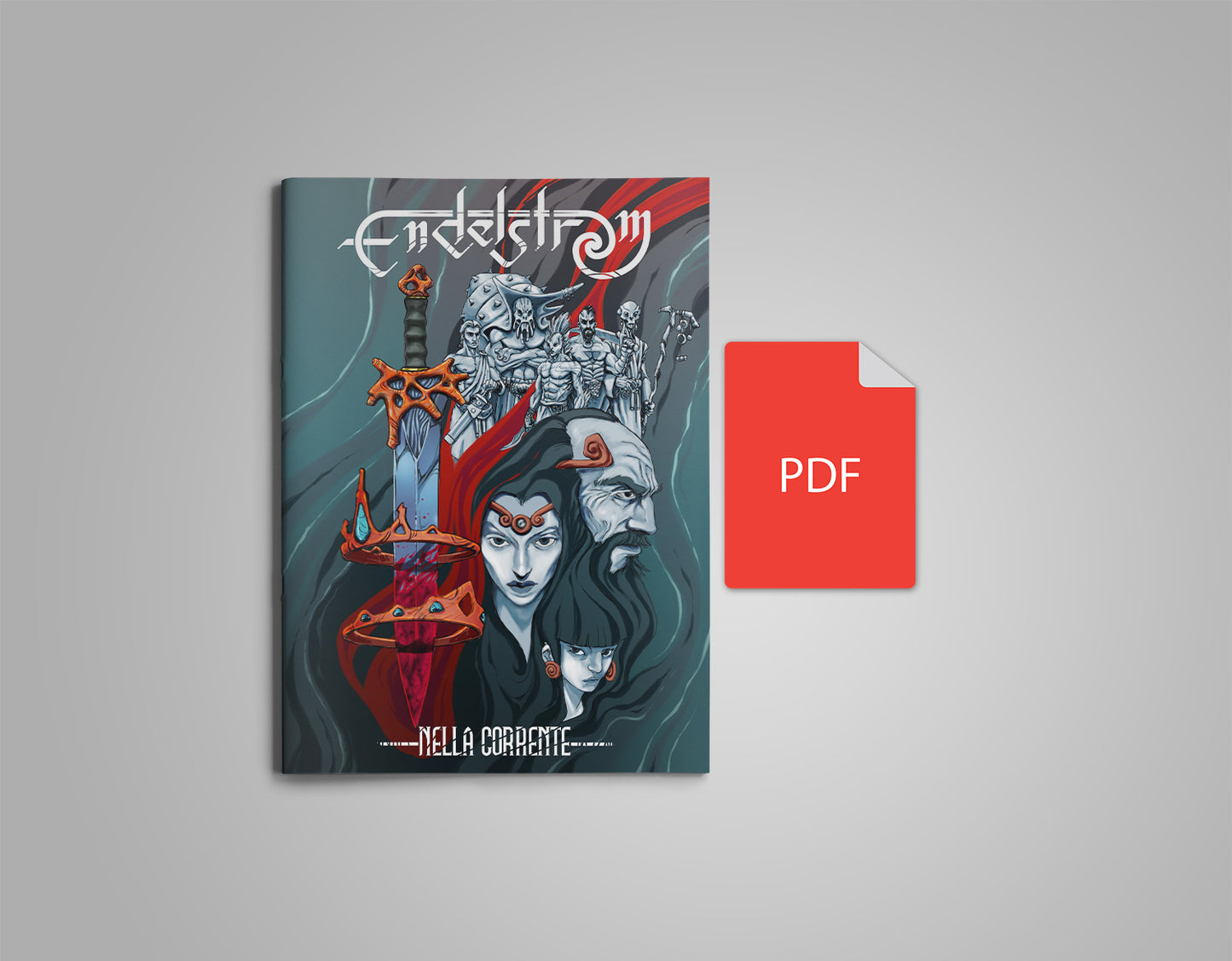 Free shipping on 80€+ orders (Italy only)

Place an order of at least 80€ (any combination of items) and shipping is on us!

Questions? Get in touch!

If you need any clarifications, contact us. We will reply asap!