List price
Discounted price
€6,90 EUR
Unit price
for
Discount
Out of stock
LINGUA: ITALIANO 🇮🇹
AMBIENTAZIONE per il MONAD System.
Un mondo antico, ricoperto dalle acque. Un arcipelago di isole, disperse nell'immenso blu. Un vortice primordiale, che sconvolge i mari. Tempeste arcane, che sfregiano la terra. Popoli coraggiosi in lotta per la sopravvivenza, alla scoperta di misteri ormai dimenticati. Endelstrom è un'ambientazione fantasy per il MONAD System, dal gusto ellenico, caratterizzato da una forte spinta verso l'esplorazione, sopra e sotto il pelo dell'acqua. Razze anfibie, favolose creature marine e tesori sommersi, sono gli ingredienti di un setting avventuroso senza eguali nel panorama GdR.
--
PDF, b/n, 122 pagine. All'interno di questa ambientazione per il MONAD System troverete: 

Una ricca descrizione del mondo di Escard e delle sue razze
Gli usi e costumi delle varie fazioni che popolano l'Arcipelago
Una collezione dei luoghi più interessanti che faranno da sfondo a campagne e avventure, incluso il mortale Endelstrom
Le Ispirazioni del Vortice, la magia proibita che separa i Blafolk dagli altri, e le Ispirazioni dell'Ashran, dominio degli strani Orikei
Regole per battaglie nautiche, tecniche di combattimento subacque, misteriose creature marine e un generatore di luoghi da esplorare
Miti, leggende e verità di Escard
Share
View full details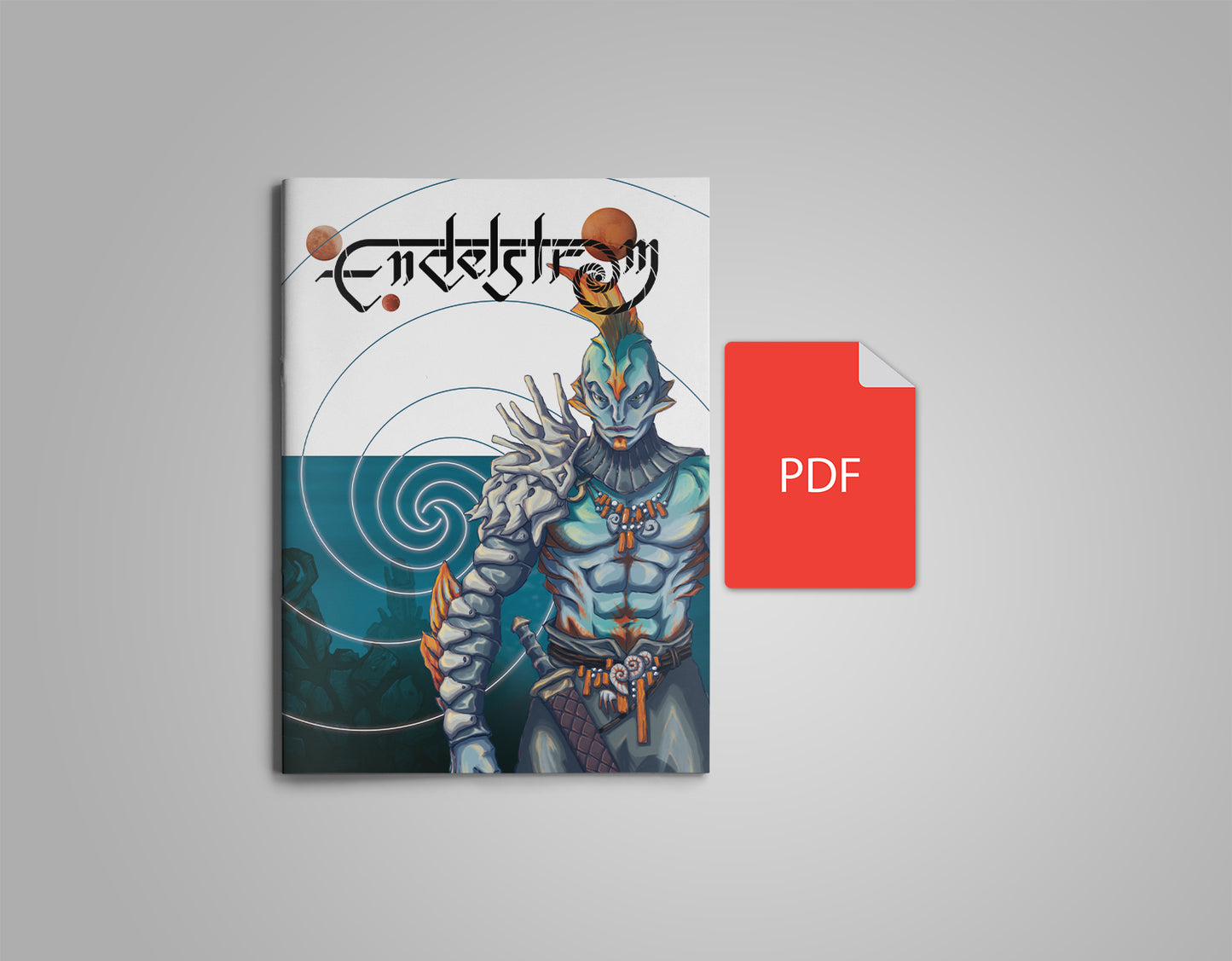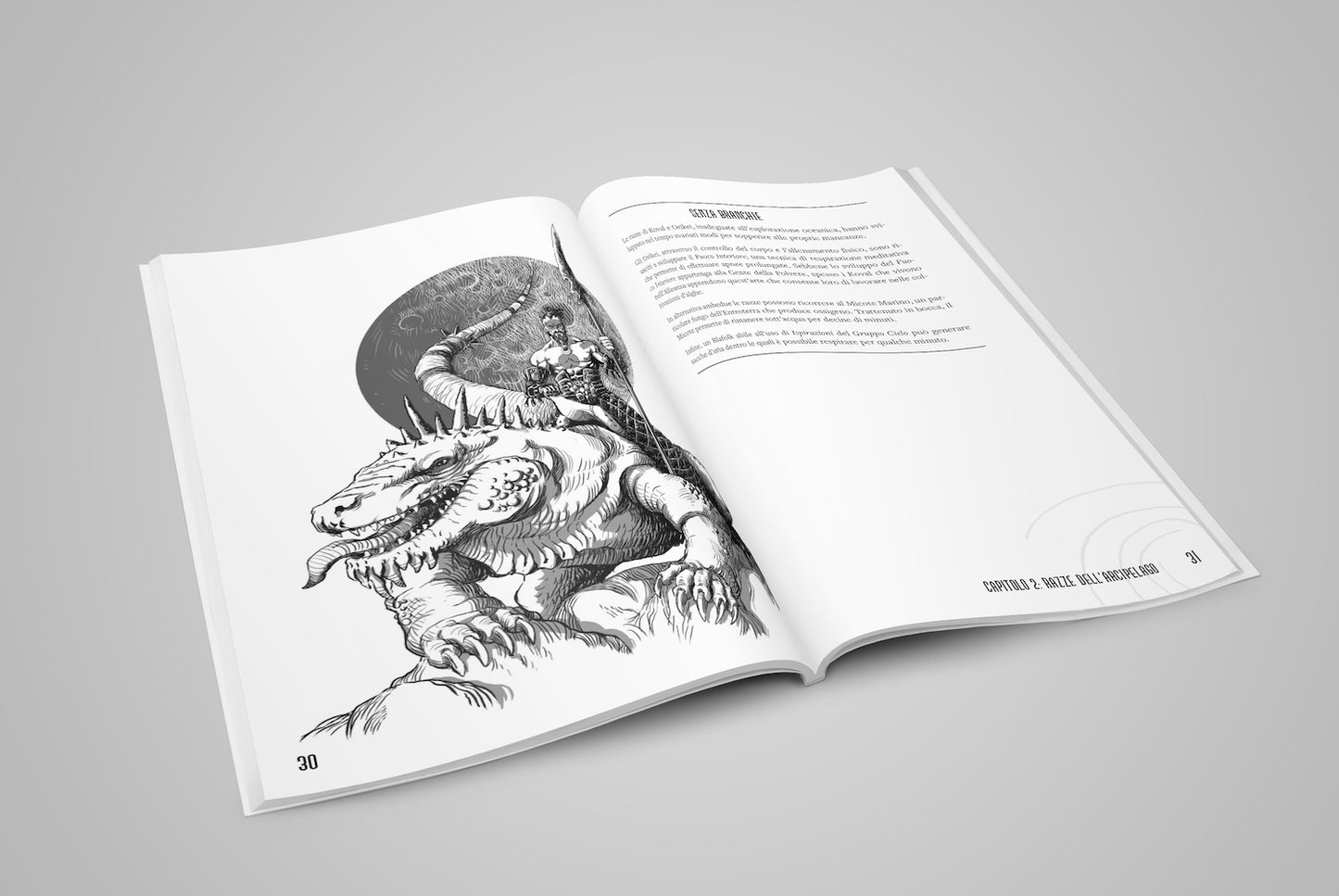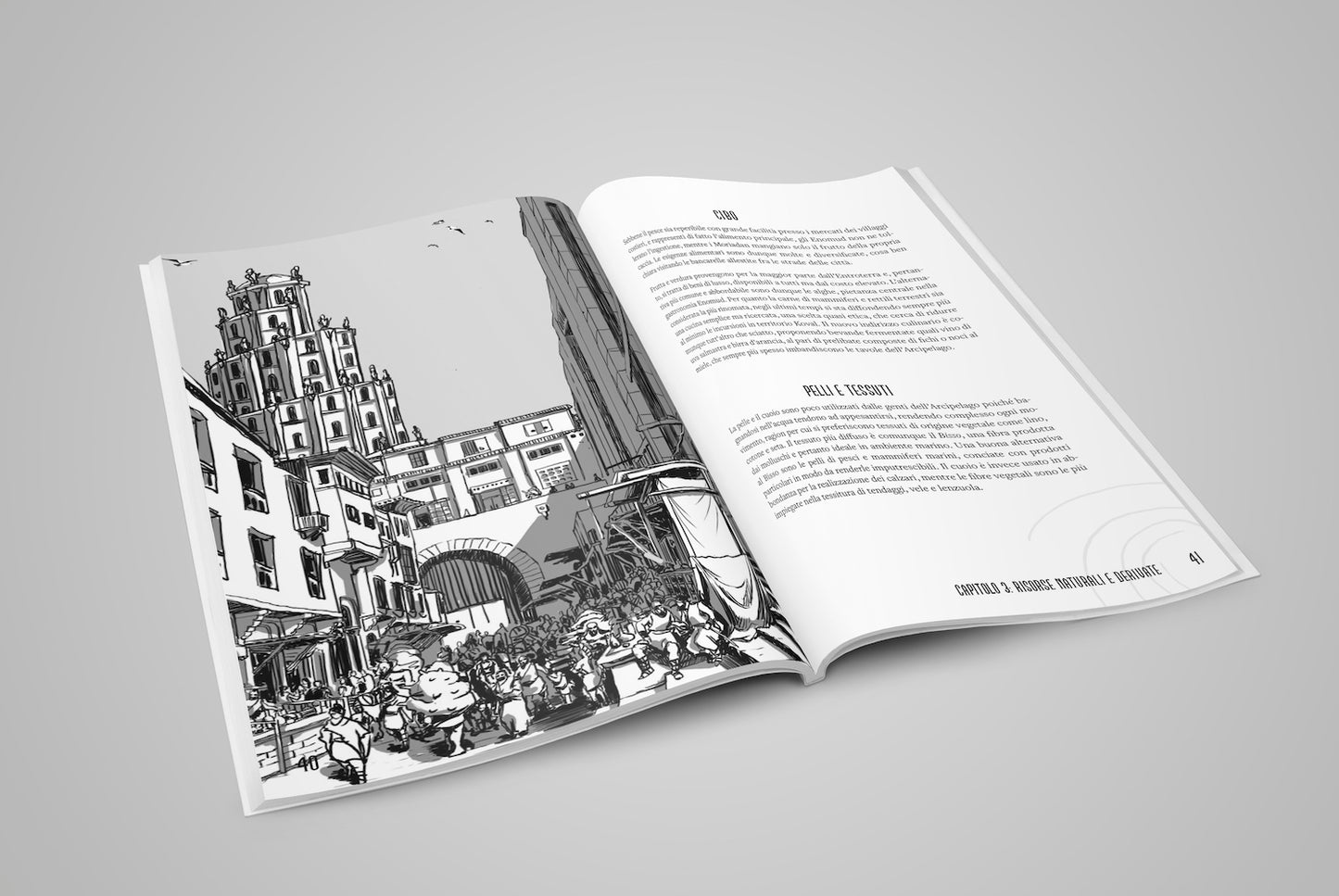 Free shipping on 80€+ orders (Italy only)

Place an order of at least 80€ (any combination of items) and shipping is on us!

Questions? Get in touch!

If you need any clarifications, contact us. We will reply asap!