List price
Discounted price
€6,90 EUR
Unit price
for
Discount
Out of stock
LINGUA: ITALIANO 🇮🇹 
MODULO AMBIENTAZIONE PER NOSTALGIA: LA FLOTTA NOMADE.
Un Sol spento, un Livello immerso nelle tenebre perpetue, cieco alle mostruose minacce che strisciano nei meandri del Grande Buio. Un secondo Livello, avanzatissimo, in mano alla casta regnante dei Luminosa, che sfrutta i geneticamente inferiori Diafani come servitù. La gioiosa rinuncia al libero arbitrio in nome di una società ideale. Un antico sistema di regole che nessuno riesce più ad intepretare, inevitabilmente destinato all'implosione. Un viaggio dall'Ombra alla Luce, che cambierà per sempre il volto di Kirrin-Lan e Mia Dam-Shi.
--
PDF, colori, 72 pagine. All'interno di questo supplemento per Nostalgia: La Flotta Nomade troverete: 
Una descrizione completa di Kirrin-Lan, un Livello immerso nell'oscurità più totale, con tutti i dettagli relativi alla società nata nella fioca luce delle Voragini del Sopramondo. Kirin-Lan comprende anche una panoramica dei misteri che si annidano nel Grande Buio - dalla Necropoli ai Bassarta, dalle Fiaccole dei Predatori del Buio al popolo del Confine - più una serie di spunti d'avventura per cominciare subito a giocare.
Una descrizione completa di Mia Dam-Shi, il Livello che sovrasta Kirrin-Lan, immerso nella luce del Sol e benedetto da una società illuminata - o così la definisce il Consiglio di Amministrazione. Scoprite cosa separa i Luminosa dai Diafani, come funzionano gli Automata e cosa vogliono i ribelli di Punto Zero... Anche per Mia Dam-Shi, presentiamo una serie di spunti per iniziare subito a giocare.
L'avventura Vivere o Morire, da usare come one shot o da inserire in una campagna più ampia, che porterà i giocatori dall'Ombra alla Luce...
Share
View full details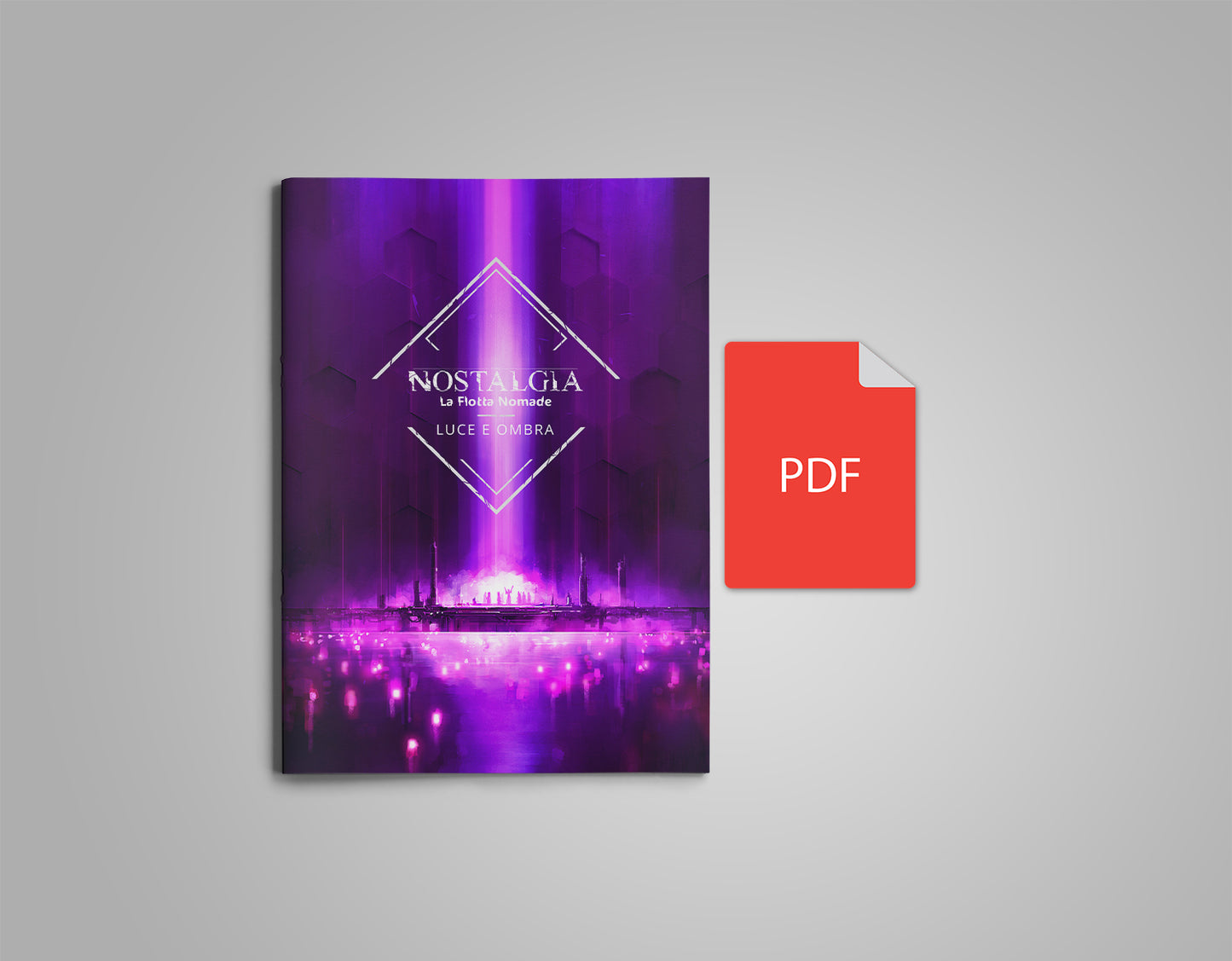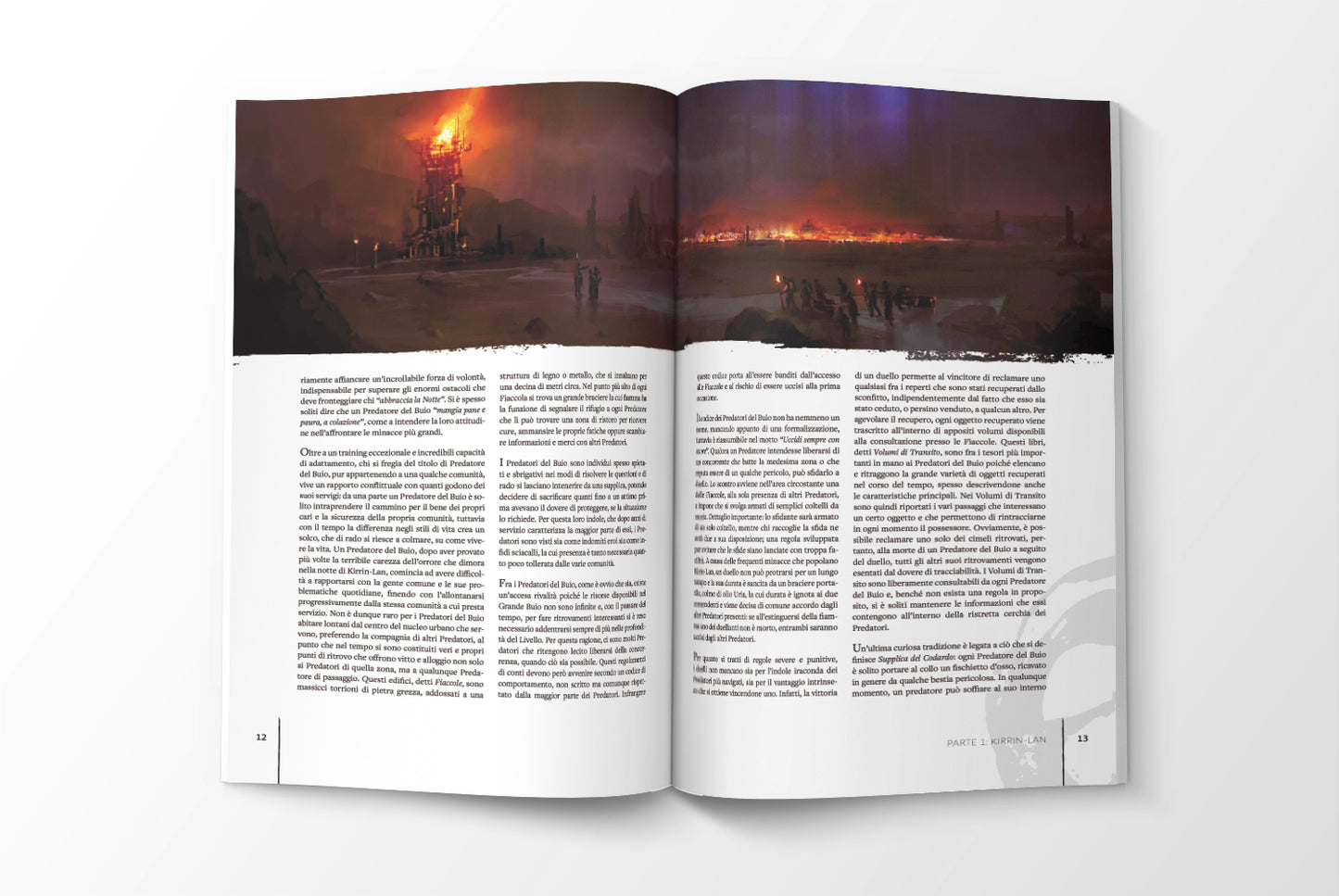 Free shipping on 80€+ orders (Italy only)

Place an order of at least 80€ (any combination of items) and shipping is on us!

Questions? Get in touch!

If you need any clarifications, contact us. We will reply asap!