List price
Discounted price
€9,90 EUR
Unit price
for
Discount
Out of stock
LINGUA: ITALIANO 🇮🇹
AMBIENTAZIONE PER IL MONAD SYSTEM.
Perduta nel gelido Cosmo, l'Umanità naviga verso oscuri segreti La Terra è sull'orlo dell'abisso. Senza un futuro in cui sperare, i terrestri si imbarcano sulle otto Arche che compongono la Flotta Nomade, inviata in soccorso dell'umanità da ignoti benefattori. La meta del viaggio è ignota, ma restare significa morte certa. Trascorrono interi millenni. Umani, esseri sintetici e razze mutanti hanno plasmato i Livelli vergini in cui si suddividevano le Arche, convertendoli in prosperi micromondi. Tuttavia, la pace non è destinata a durare: la caduta del governo centrale, nuove tensioni e una mortale epidemia minacciano di trasformare le Arche in cimiteri volanti. Per aumentare le possibilità di sopravvivenza, ogni Livello viene isolato dagli altri. Ora, dopo centinaia d'anni, i pesanti diaframmi che dividevano i popoli si sono misteriosamente riaperti. Civiltà che si sono evolute ognuna a modo proprio, si incontrano e si scontrano, compiendo i primi passi del Nuovo Inizio. Nostalgia: La Flotta Nomade è un'ambientazione di fantascienza nichilista per il sistema universale di gioco di ruolo MONAD System.  
--
All'interno delle 346 pagine di questo PDF troverete:
Una cronologia estesa dei fatti che hanno portato all'esodo dell'umanità
Genesi, ascesa, corruzione e disfacimento della civiltà all'interno della Flotta Nomade
Uno sguardo dettagliato sull'organizzazione della società, l'economia e la vita quotidiana
Una panoramica completa delle razze che popolano le Arche
Un elenco di tecnologie, armi, poteri e abilità
Il bestiario completo delle creature viventi e delle entità sovrannaturali
Verità e leggende su chi ha inviato le Arche e sulla destinazione ultima del viaggio
Un Livello dimostrativo e una sezione dedicata alla creazione di Livelli personalizzati
L'avventura Una Misteriosa Scomparsa per iniziare subito a giocare
Le regole complementari al MONAD System che vi servono per sfruttare l'ambientazione al massimo
Share
View full details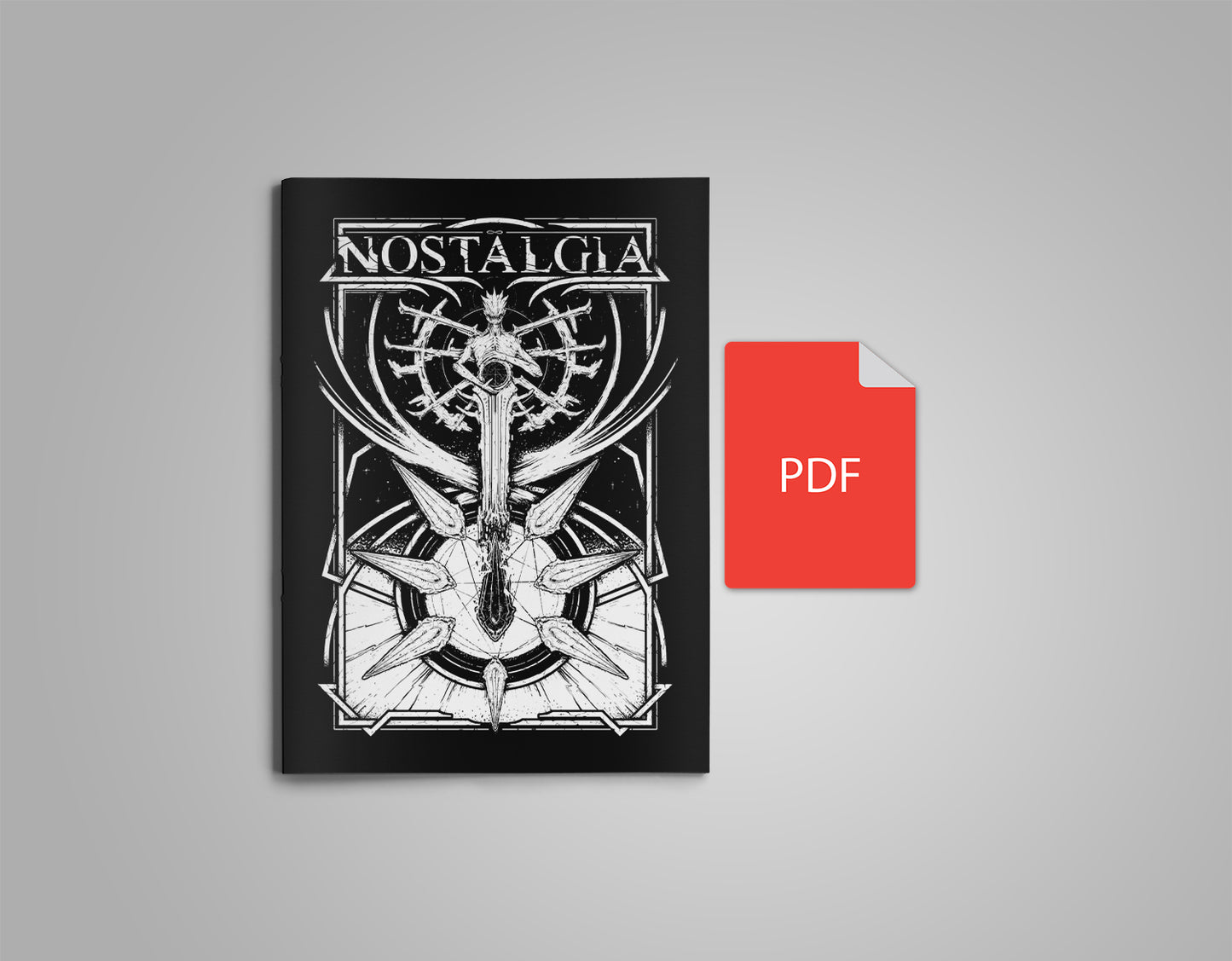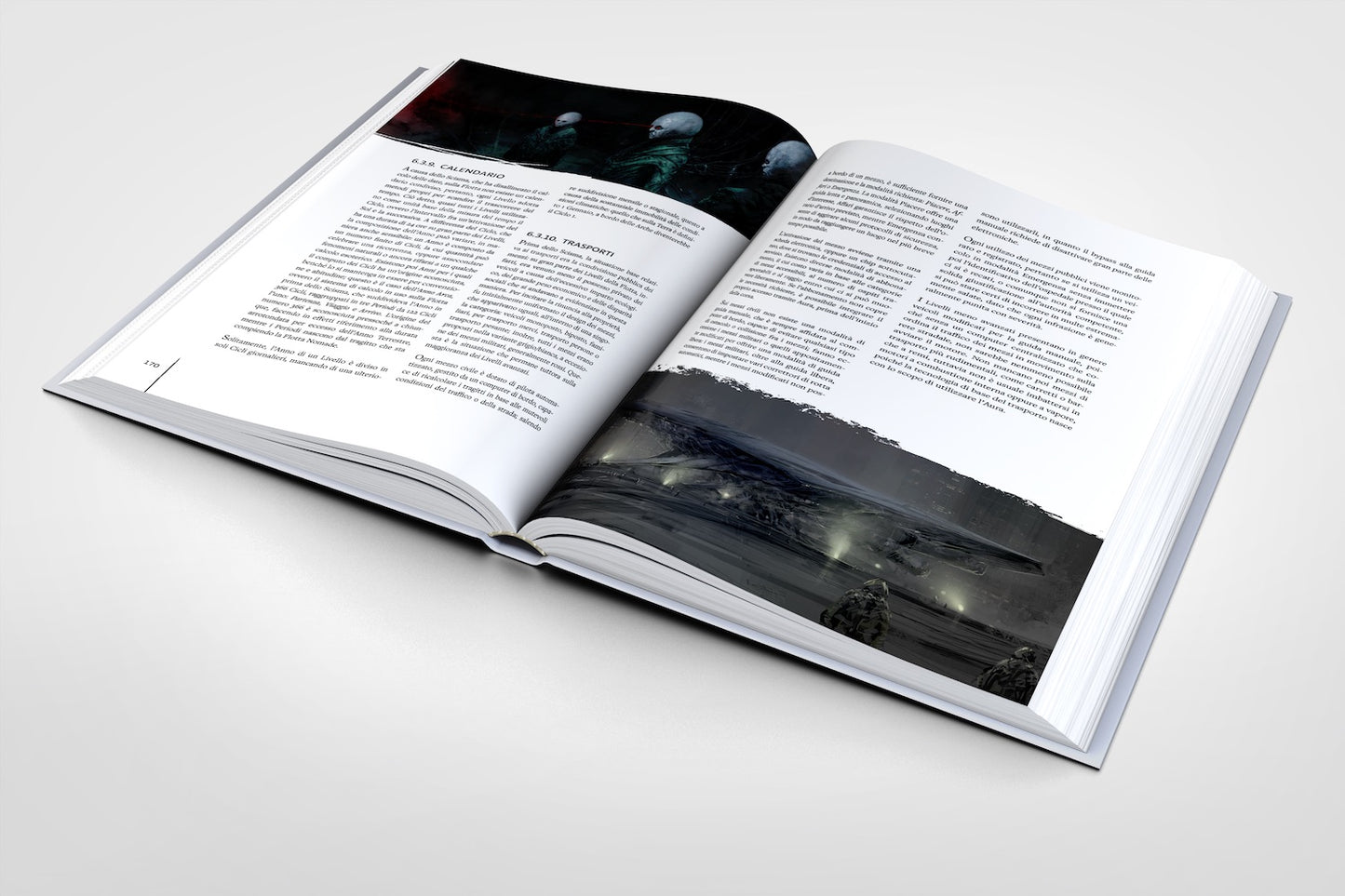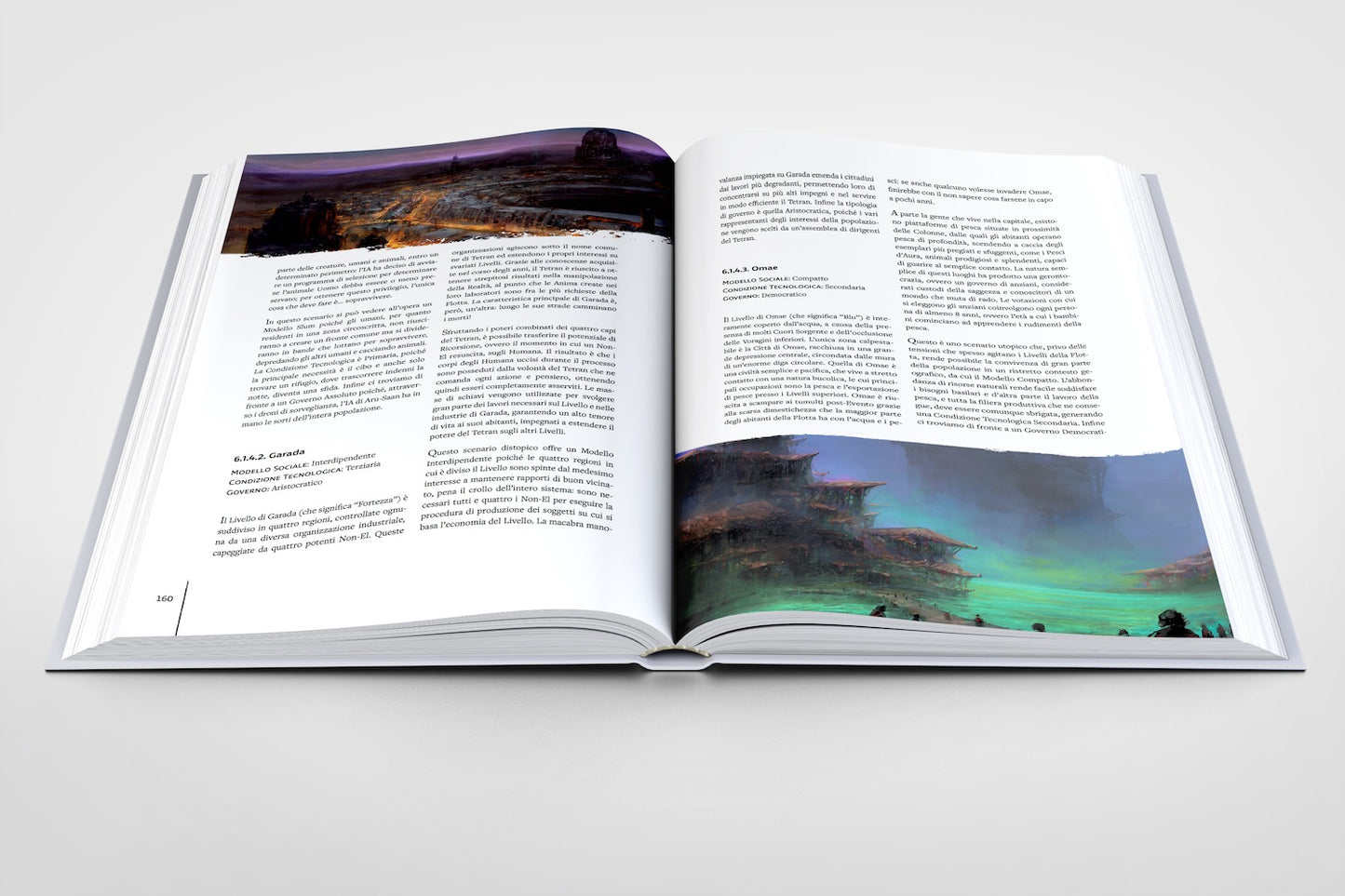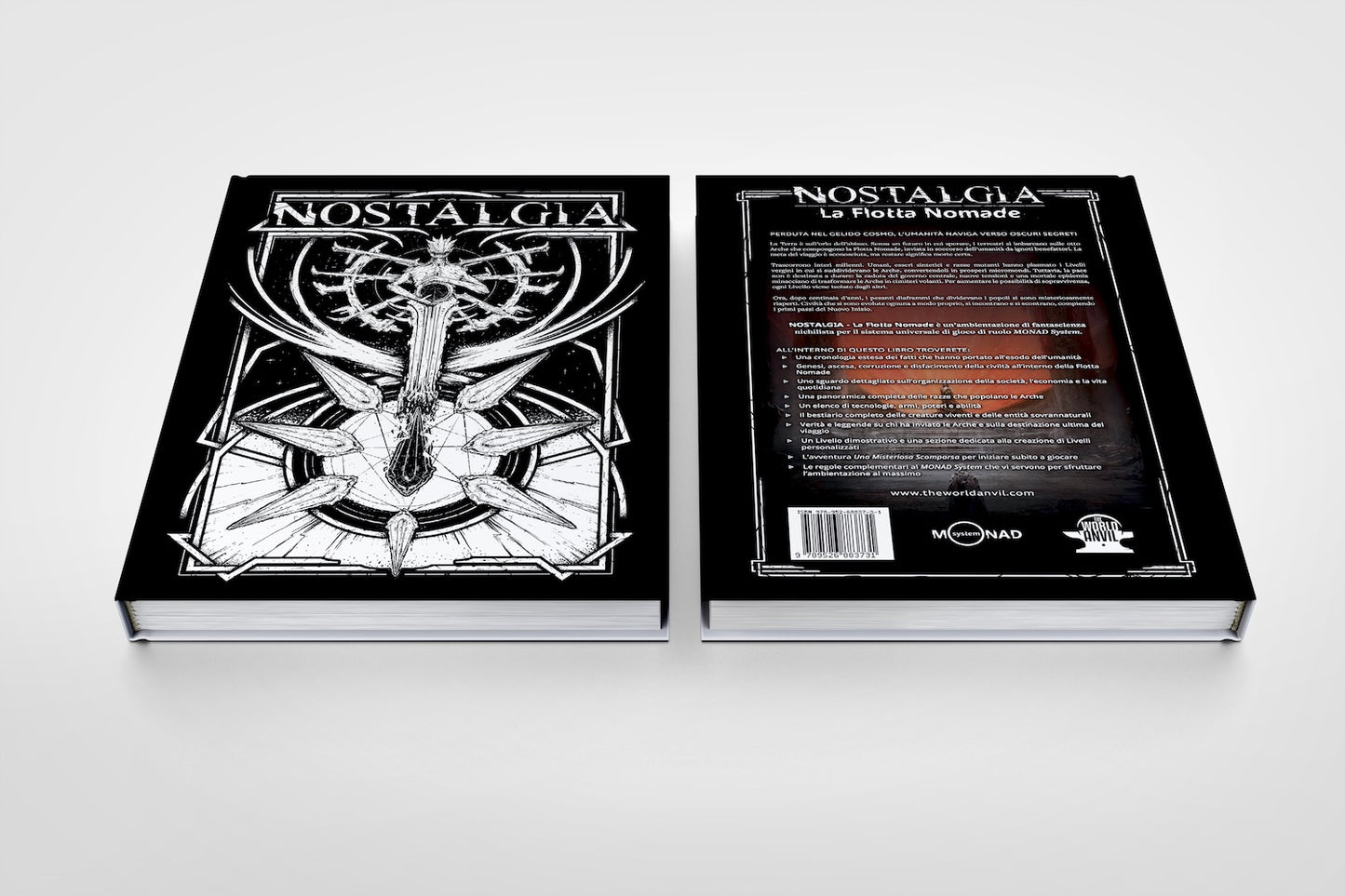 Free shipping on 80€+ orders (Italy only)

Place an order of at least 80€ (any combination of items) and shipping is on us!

Questions? Get in touch!

If you need any clarifications, contact us. We will reply asap!