List price
Discounted price
€0,00 EUR
Unit price
for
Discount
Out of stock
LINGUA: ITALIANO 🇮🇹
C'era una volta un bambino che salvò il mondo delle Fiabe e ottenne come ricompensa un desiderio.
Colui che Trama nell'Ombra offuscò il cuore innocente del piccolo, così il bambino chiese al Re delle Fiabe di dare nuova vita ai cattivi, donando loro una possibilità di redenzione.
Ma ogni luce ha bisogno della sua ombra, e fu così che i cattivi divennero i buoni e i buoni, per contrappasso, divennero i cattivi. E tutte le Fiabe andarono in frantumi

Broken Tales è un gioco di fiabe dark al contrario, dove i cattivi sono i buoni, e nient'altro è come sembra.
--
PDF, interni a colori, 24 pagine + 5 Schede + Reference e Segnalibro. Nel Quickstart troverete tutto quello che vi serve per iniziare con Broken Tales:
Le regole semplificate di Monad Echo

 per gestire la tua prima partita – ottime per una one shot o per introdurre qualcuno al GdR!

Le linee guida per entrare nel mood di Broken Tales

, utili a rappresentare l'Europa oscura e mistica del diciottesimo secolo in cui si muovono i Protagonisti.
Iskra dal Cappuccio Rosso, 

una Storia pronta da giocare

 ispirata a Cappuccetto Rosso.

Cinque PG pregenerati

, da utilizzare con Iskra dal Cappuccio Rosso e con altri Scenari che verranno presentati nella campagna Kickstarter.
La colonna sonora composta da Jane Toikka.
Share
View full details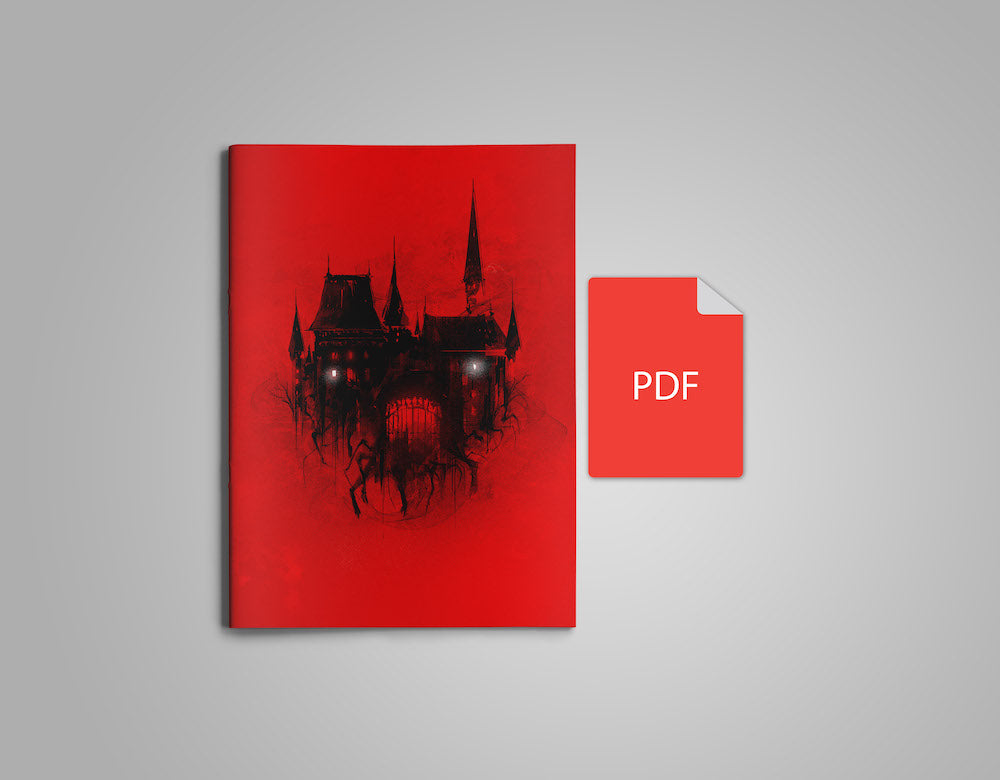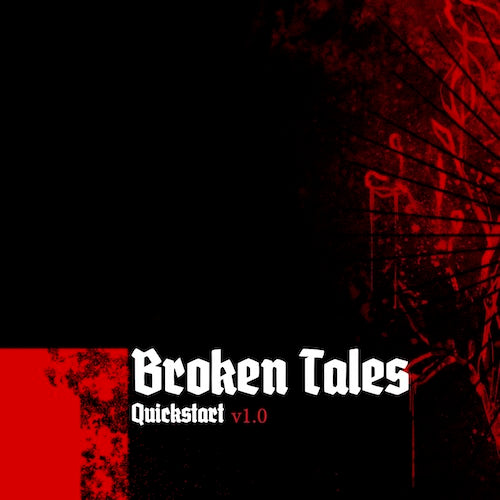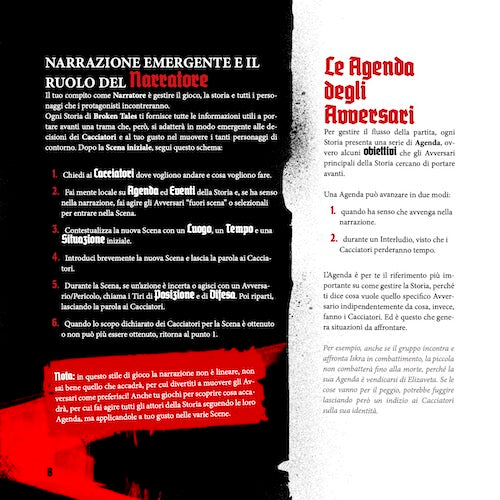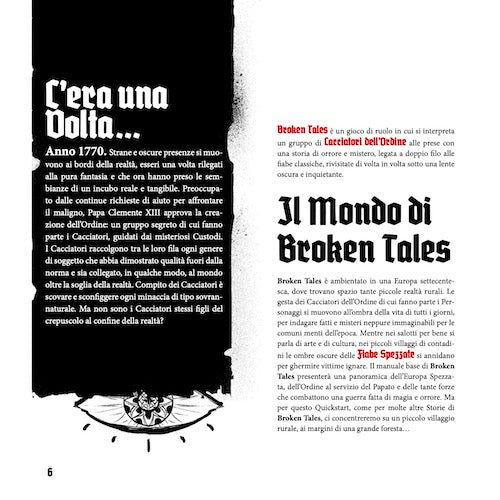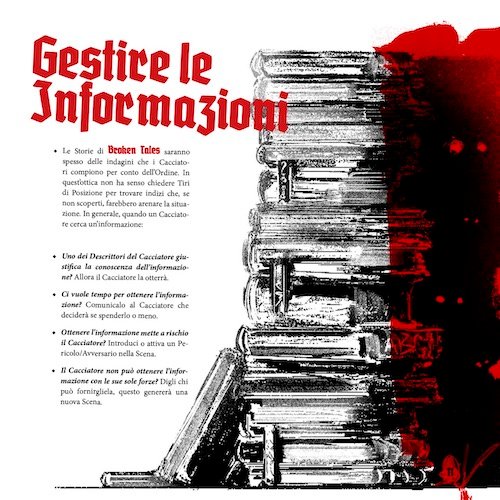 Free shipping on 80€+ orders (Italy only)

Place an order of at least 80€ (any combination of items) and shipping is on us!

Questions? Get in touch!

If you need any clarifications, contact us. We will reply asap!