List price
Discounted price
€40,00 EUR
Unit price
for
Discount
Out of stock
LINGUA: ITALIANO 🇮🇹
CORE BOOK + CUSTODIA SCHEDE VINILE, PDF INCLUSO.

DISPONIBILE IN ESCLUSIVA SOLO SUL NOSTRO STORE.
The Broken Ones è l'espansione di Broken Tales che introduce gli Infranti, ovvero coloro che, divenuti malvagi a causa del Salvatore Bambino, sono stati poi redenti negli Scenari del Core Book. The Broken Ones introduce anche una modalità di gioco in solitario, e un gioco-nel-gioco: Il Villaggio, per giocare le Fiabe Spezzate nei panni dei deboli umani...

--

Hardcover (22x22 cm), interni a colori, 180 pagine. La custodia formato vinile include 13 Schede Cacciatore. In The Broken Ones troverete:
Sette Scenari extra

: 

La Casa delle Rose

 (ispirato a La Bella e la Bestia),

 L'Isola della Fame

 (ispirato a Hansel & Gretel), 

Io non Credo

 (ispirato a Peter e Wendy), Il Cuore di 

Biancasangue

 (ispirato a Biancaneve), 

Nei tuoi Occhi, con i tuoi Piedi

 (ispirato a Cenerentola), 

La Quiete di Stegeborg

 (ispirato a La Bella Addormentata),e 

Resterò per Sempre con Te

 (ispirato a Il Principe Felice)

.


Il Villaggio, un set di regole di ispirazione OSR

 per giocare ogni Scenario nei panni di comuni umani che si oppongono all'orrore delle Fiabe Spezzate. 


La Tesoreria dell'Ordine

: una raccolta di oggetti iconici provenienti dalle più famose Fiabe, ognuno con la sua "storia spezzata". I Cacciatori potranno avvalersi di questi tesori per variare la lista dei Doni in loro possesso. 


La modalità per 

giocare in solitario

.
Nella custodia vinile troverete:
13 Cacciatori pronti all'uso, basati su noti cattivi delle fiabe: Alice di Altri Mondi, Bella e la sua Bestia, Biancasangue, Carlo il Burattino Vivente, Hatta Carter, Il Cavaliere delle Cento Teste, la Banda dei Maiali, Morgana del Lago, Sherazade la Tessitrice di Storie, Talia la Dormiente e Yvonne delle Tenebre.
Share
View full details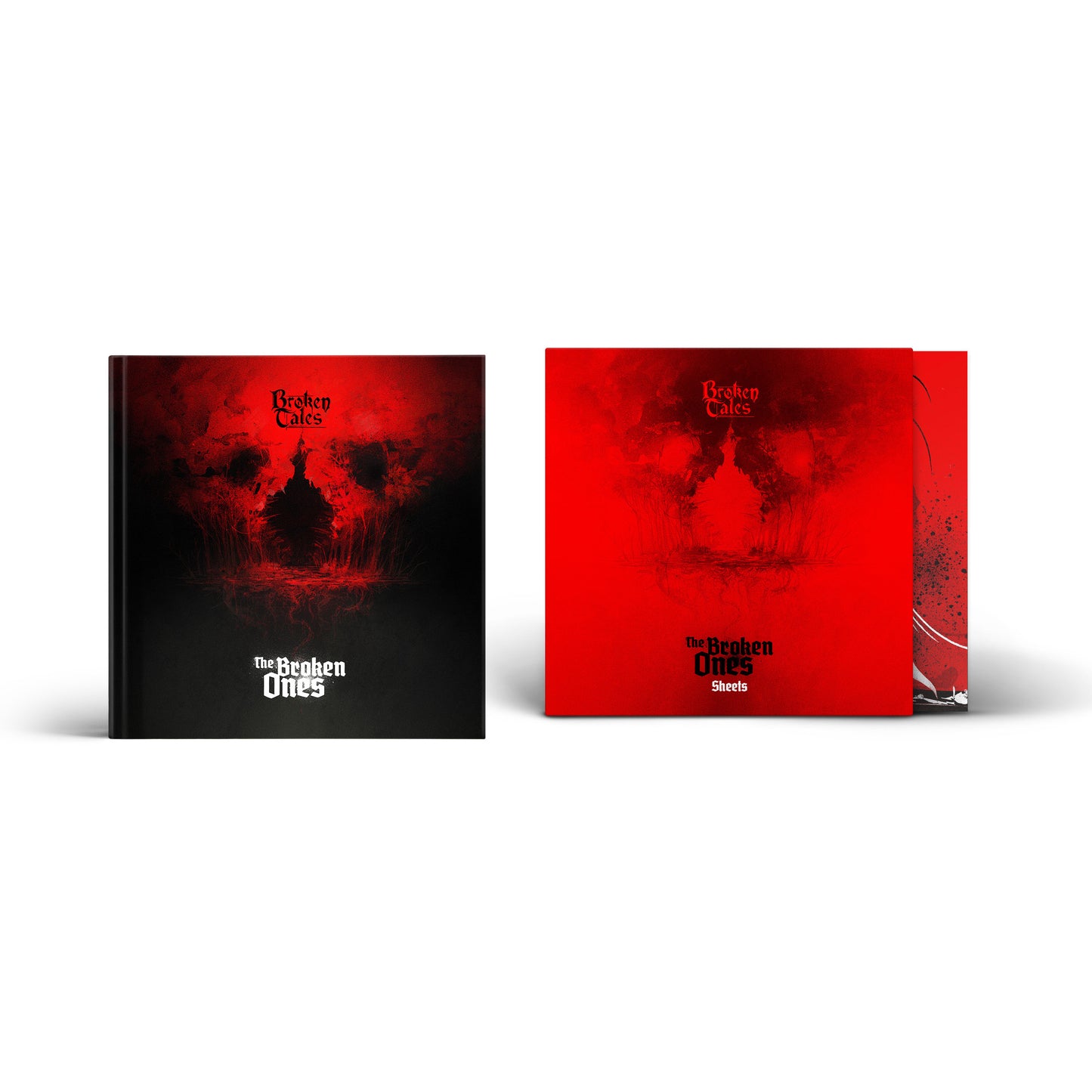 Free shipping on 80€+ orders (Italy only)

Place an order of at least 80€ (any combination of items) and shipping is on us!

Questions? Get in touch!

If you need any clarifications, contact us. We will reply asap!