List price
Discounted price
$22.00 USD
Unit price
for
Discount
Out of stock
LINGUA: ITALIANO 🇮🇹
CORE BOOK + SCHEDE CACCIATORI.
C'era una volta un bambino che salvò il mondo delle Fiabe e ottenne come ricompensa un desiderio.
Colui che Trama nell'Ombra offuscò il cuore innocente del piccolo, così il bambino chiese al Re delle Fiabe di dare nuova vita ai cattivi, donando loro una possibilità di redenzione.
Ma ogni luce ha bisogno della sua ombra, e fu così che i cattivi divennero i buoni e i buoni, per contrappasso, divennero i cattivi. E tutte le Fiabe andarono in frantumi
Broken Tales è un gioco di ruolo che rivede le fiabe classiche in chiave dark, ribaltandone completamente le premesse. I Giocatori fanno parte del mistico Ordine, un gruppo segreto che opera per conto del Papato e che indaga su eventi e minacce al di là della comprensione umana. L'Europa del diciottesimo secolo, reinterpretata attraverso una lente gotica, fa da sfondo ad inusuali eroi: i cattivi delle fiabe, protagonisti di una nuova realtà plasmata dal desiderio del Salvatore Bambino.
--
PDF, interni a colori, 272 pagine. Le Schede includono 14 Schede Cacciatore e un riassunto delle regole. Nel bundle troverete:
Le regole in breve per i Cacciatori e per il Narratore.
Una ricca sezione di approfondimenti e consigli per il Narratore.
Le regole per creare Cacciatori e Scenari personalizzati partendo da una fiaba di riferimento.
Un capitolo di ambientazione sull'Europa Spezzata.
Le regole per gestire una Campagna con Broken Tales, in un capitolo ricchissimo di spunti.
10 Scenari pronti da giocare, basati su fiabe classiche come Cappuccetto Rosso, I Tre Porcellini, Alice nel Paese delle Meraviglie, e altre opere come Il Meraviglioso Mago di Oz o Le Mille e una Notte.  
Tutte le schede necessarie a giocare e la mappa dell'Europa Spezzata.
La Fiaba del Salvatore Bambino, che fa da sfondo a tutta l'ambientazione.
Un riassunto delle regole come riferimento al tavolo.
14 Cacciatori pronti all'uso, basati su noti cattivi delle fiabe: Baba Yaga la Strega Bambina, Babai il Giudice, Garou il Vecchio Lupo, Giacomo lo Spadaccino, Giorgio il Santo Ammazza Draghi, L'Immortale, La Donna del Bosco, Marina la Viaggiatrice dei Mari, Niklaus Von Krampus, Il Mirabolante Pifferaio Senza Nome, Regina la Ladra di Cuori, Sun Wukong l'Incredibile Scimmia, Verdoux Barbablu e Yukie Onn l'Artista Girovaga. 
Share
View full details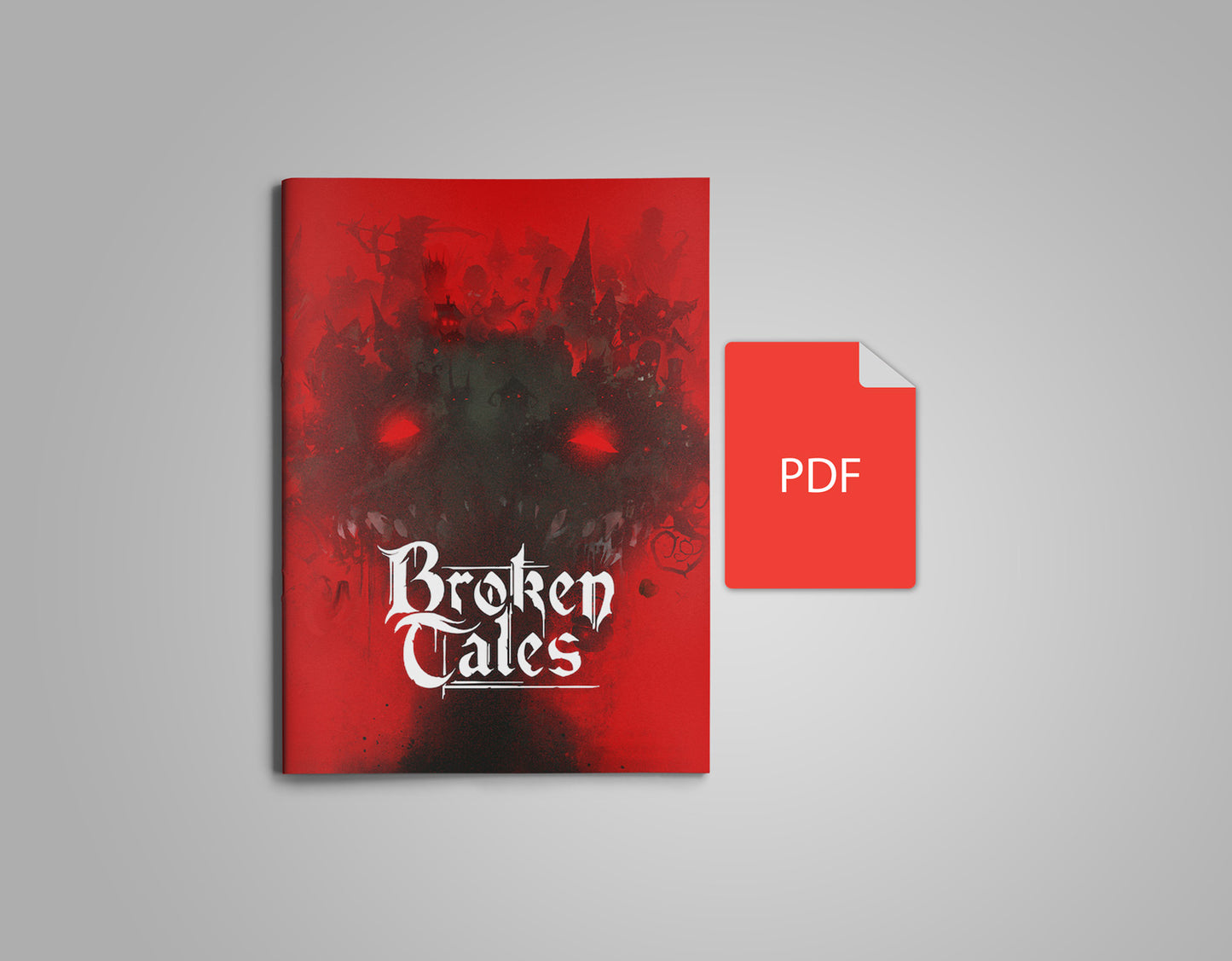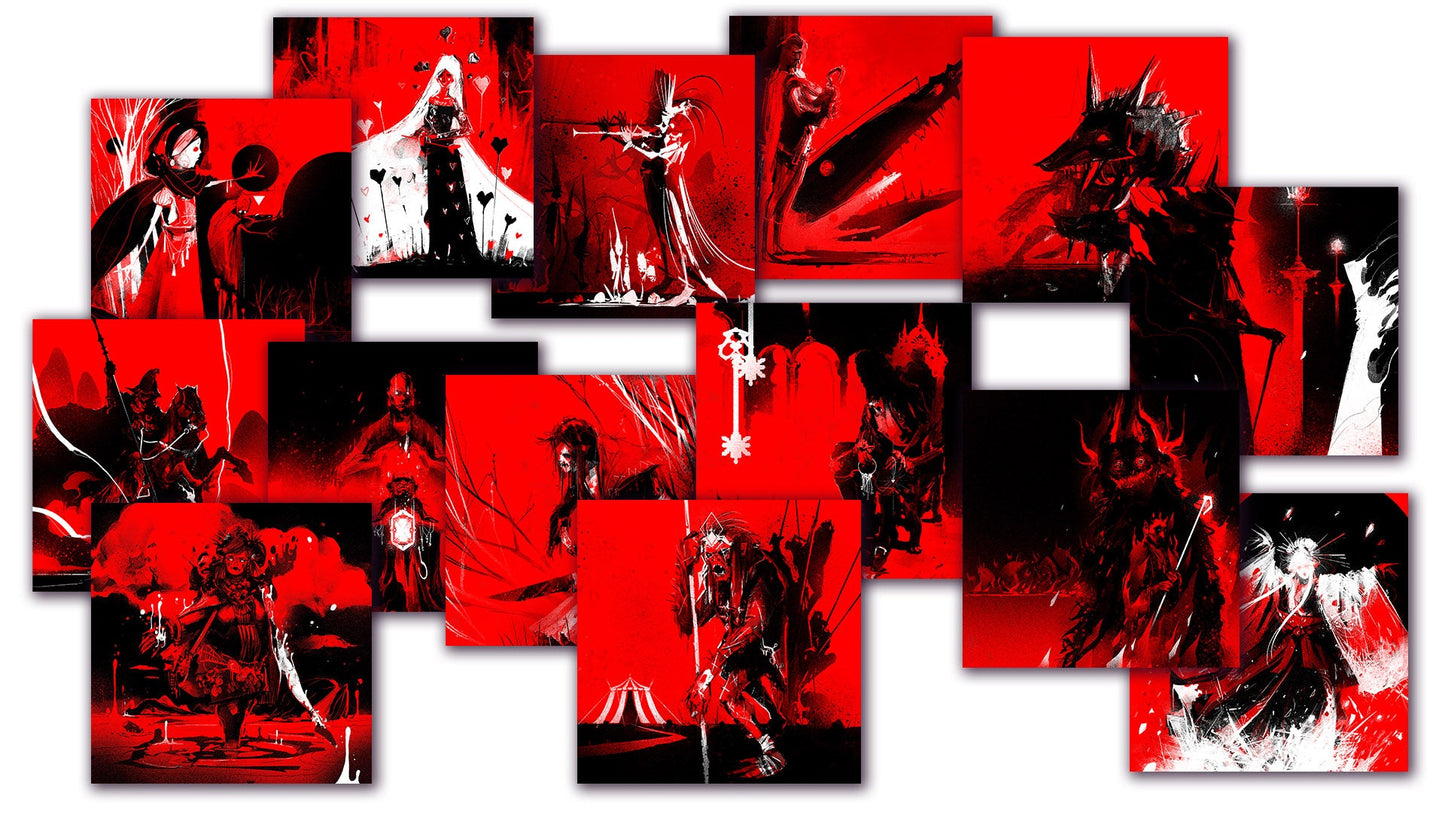 Free shipping on 80€+ orders (Italy only)

Place an order of at least 80€ (any combination of items) and shipping is on us!

Questions? Get in touch!

If you need any clarifications, contact us. We will reply asap!