List price
Discounted price
$0.00 USD
Unit price
for
Discount
Out of stock
LINGUA: ITALIANO 🇮🇹 
Lo Story Deck utilizza cinque tipologie distinte di carte.
Agent (gialle) = rappresentano i personaggi che compiono delle scelte nella storia
Engine (viola) = sono le motivazioni o le relazioni che guidano la storia
Anchor (blu) = oggetti, luoghi, eventi o altri personaggi che hanno importanza nella storia
Conflict (rosse) = ostacoli, conseguenze e dilemmi per i personaggi
Aspect (verdi) = carte che possono essere associate alle altre per qualificarle in qualche modo
Combinandole, otterrete un numero infinito di spunti narrativi tematizzati su Rinascita per le vostre avventure, campagne e Scene!
--
PDF, colori, 27 pagine. Lo Story Deck è un generatore gratuito per Evolution Pulse Rinascita, che include:
Le istruzioni di utilizzo
72 carte per generare hook narrativi, avventure e campagne da portare al tavolo
Share
View full details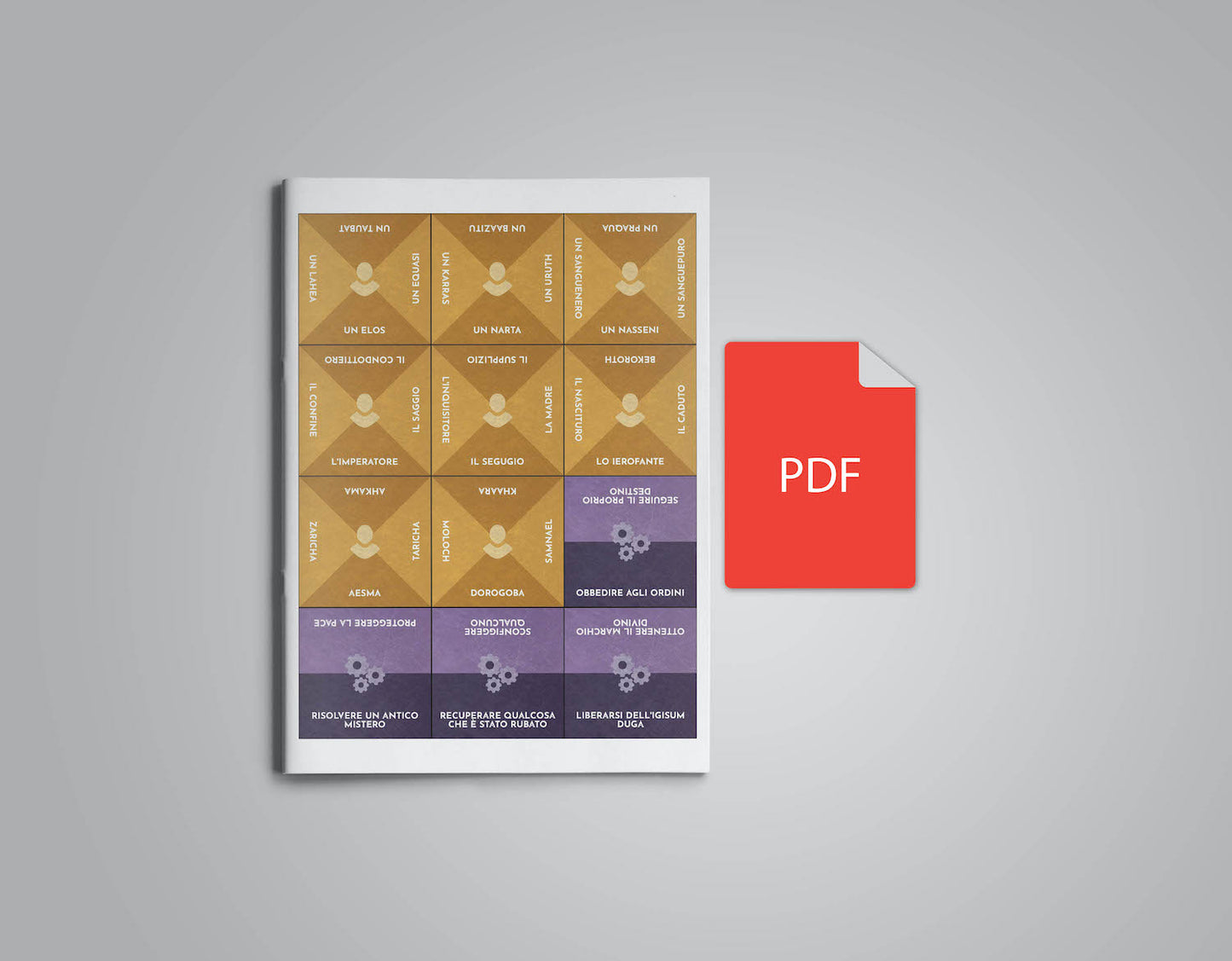 Free shipping on 80€+ orders (Italy only)

Place an order of at least 80€ (any combination of items) and shipping is on us!

Questions? Get in touch!

If you need any clarifications, contact us. We will reply asap!