List price
Discounted price
$0.00 USD
Unit price
for
Discount
Out of stock
LINGUA: ITALIANO 🇮🇹
Calca i campi di battaglia di Valraven e sventa l'assassinio del tuo Condottiero nello Scenario il Destino di Widmar, pronto da giocare!
Il Quickstart gratuito di Valraven: Le Cronache del Sangue e del Ferro vi offre un sostanzioso assaggio del manuale completo.
--
PDF, copertina a colori, interni in b/n, 72 pagine. Nel Quickstart troverete tutto quello che vi serve per iniziare con Valraven: Le Cronache del Sangue e del Ferro:

Le regole del Monad Echo per gestire la tua prima partita.

I pilastri dell'ambientazione di Valraven, che ti restituiranno il sapore metallico di saghe come Berserk, Dragon Age e Le Cronache del Ghiaccio e del Fuoco.

Il Destino di Widmar, uno Scenario pronto da giocare che porterà i Personaggi a sventare l'assassinio del loro Condottiero, e impedire che qualcosa di terribile succeda durante un'Eclissi.

Quattro PG pregenerati, da utilizzare con Il Destino di Widmar o con uno Scenario di tua creazione.

Share
View full details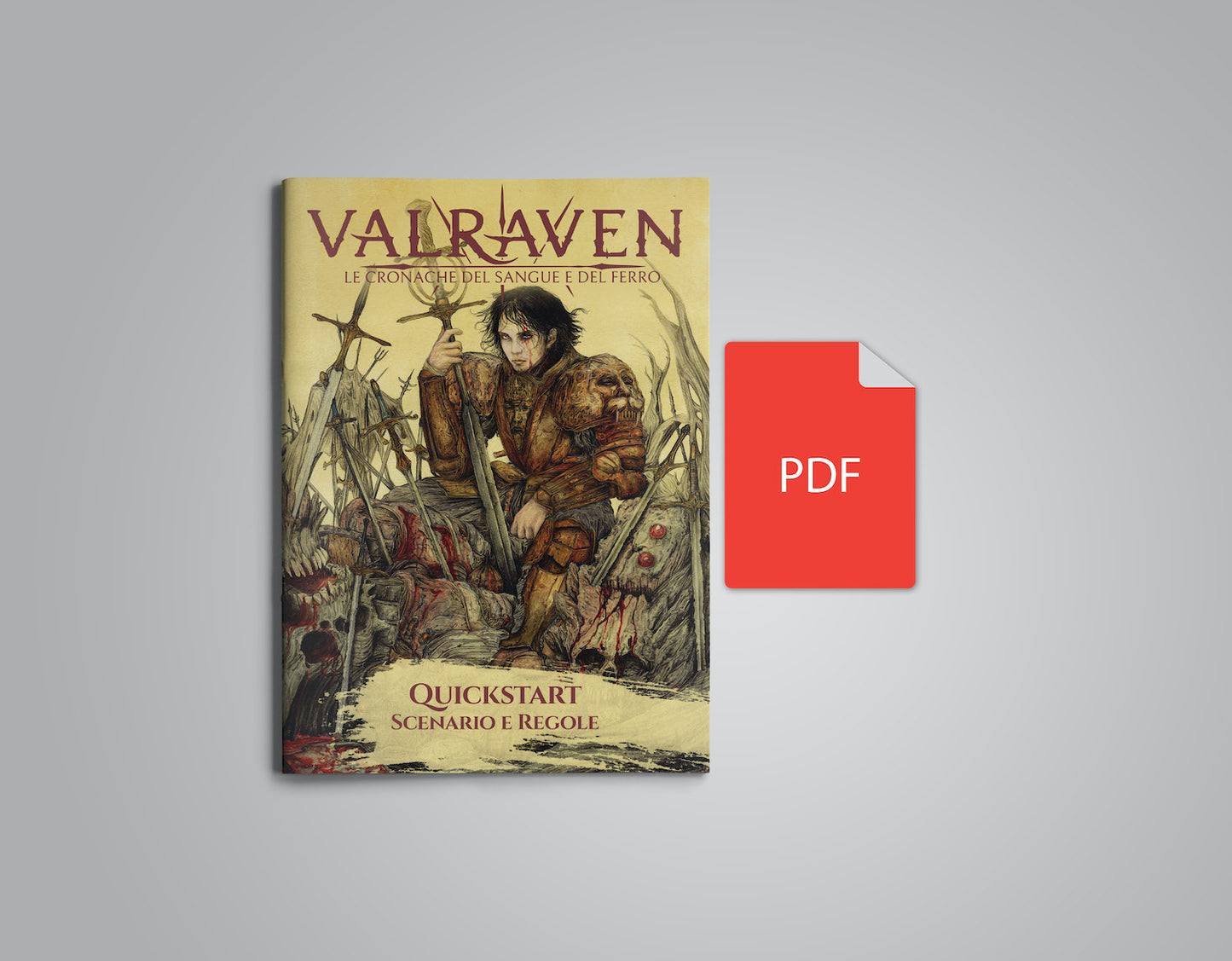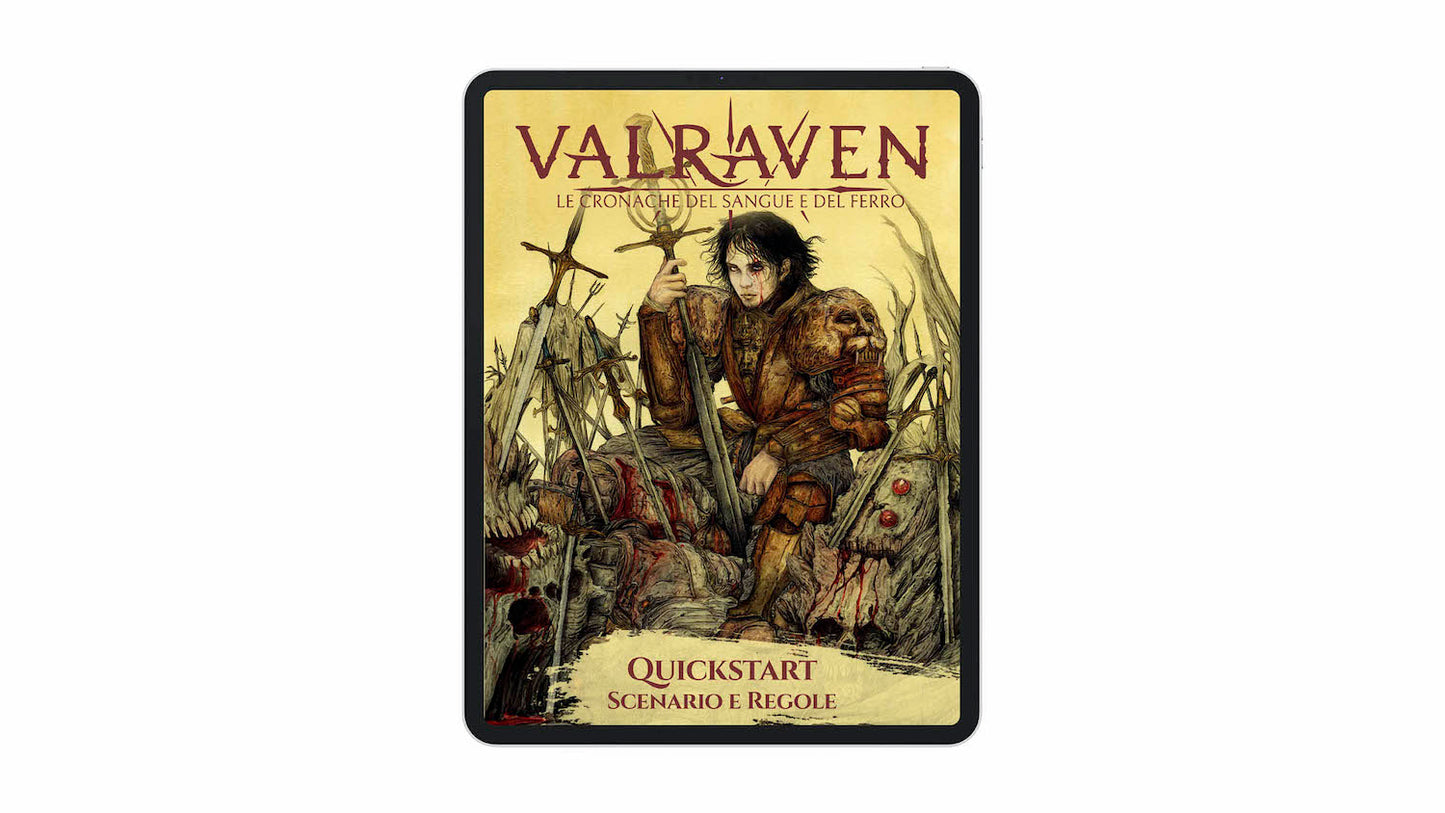 Free shipping on 80€+ orders (Italy only)

Place an order of at least 80€ (any combination of items) and shipping is on us!

Questions? Get in touch!

If you need any clarifications, contact us. We will reply asap!