List price
Discounted price
$45.00 USD
Unit price
for
Discount
Out of stock
LANGUAGE: ENGLISH 🇬🇧 🇺🇸
CORE BOOK + VINYL JACKET WITH HUNTER SHEETS, THE PDF IS INCLUDED.
Please keep in mind that depending on your country's customs rules, additional customs fees may apply.

US customers: we have stock in the US and it will ship from US.
In this Broken Tales expansion, we introduce the Broken Ones: those who, turned evil because of the Savior Child's wish, were later redeemed as a result of the resolution of the Core Book Scenarios. The Broken Ones also introduces a solo game mode and a game-within-a-game: The Village, an OSR-inspired mode to play the Broken Tales as weak humans...
--
Hardcover (8.6"x8.6"), full color, 180 pages. The vinyl jacket includes 13 Hunter Sheets. In the The Broken Ones you'll find:
Seven extra Scenarios:

 

The House of Roses

 (inspired by Beauty and the Beast), 

Hunger Island

 (inspired by Hansel & Gretel), 

I Don't Believe

 (inspired by Peter Pan), 

Bloodwhite

 (inspired by Snow White), 

In Your Eyes, With Your Feet

 (inspired by Cinderella), 

Stegeborg's Quiet

 (inspired by The Sleeping Beauty), and 

I Will Stay with You Always

 (inspired by The Happy Prince)

.

The Village, an OSR-inspired ruleset

, enabling you to play each Scenario as an ordinary human standing up to the horror of Broken Fairytales.

The Treasury of the Order:

 a collection of iconic items from the most famous fairytales, each with its own "broken story." Hunters will be able to use these treasures to freshen up the list of Gifts in their possession.

Rules for Solo play.
In the vinyl jacket you'll find:
13 ready-made Hunters based on well-known fairytale villains:

Alice of Other Worlds, Beauty and her Beast, Bloodwhite, Carlo the Living Puppet, Hatta Carter, The Knight with a Hundred Heads, Iskra the Young Wolf, The Gang of Three Pigs, Morgana of the Lake, OZena the Suffering, Sherazade the Weaver of Tales, Talia the Sleeper and Yvonne of the Dark
Share
View full details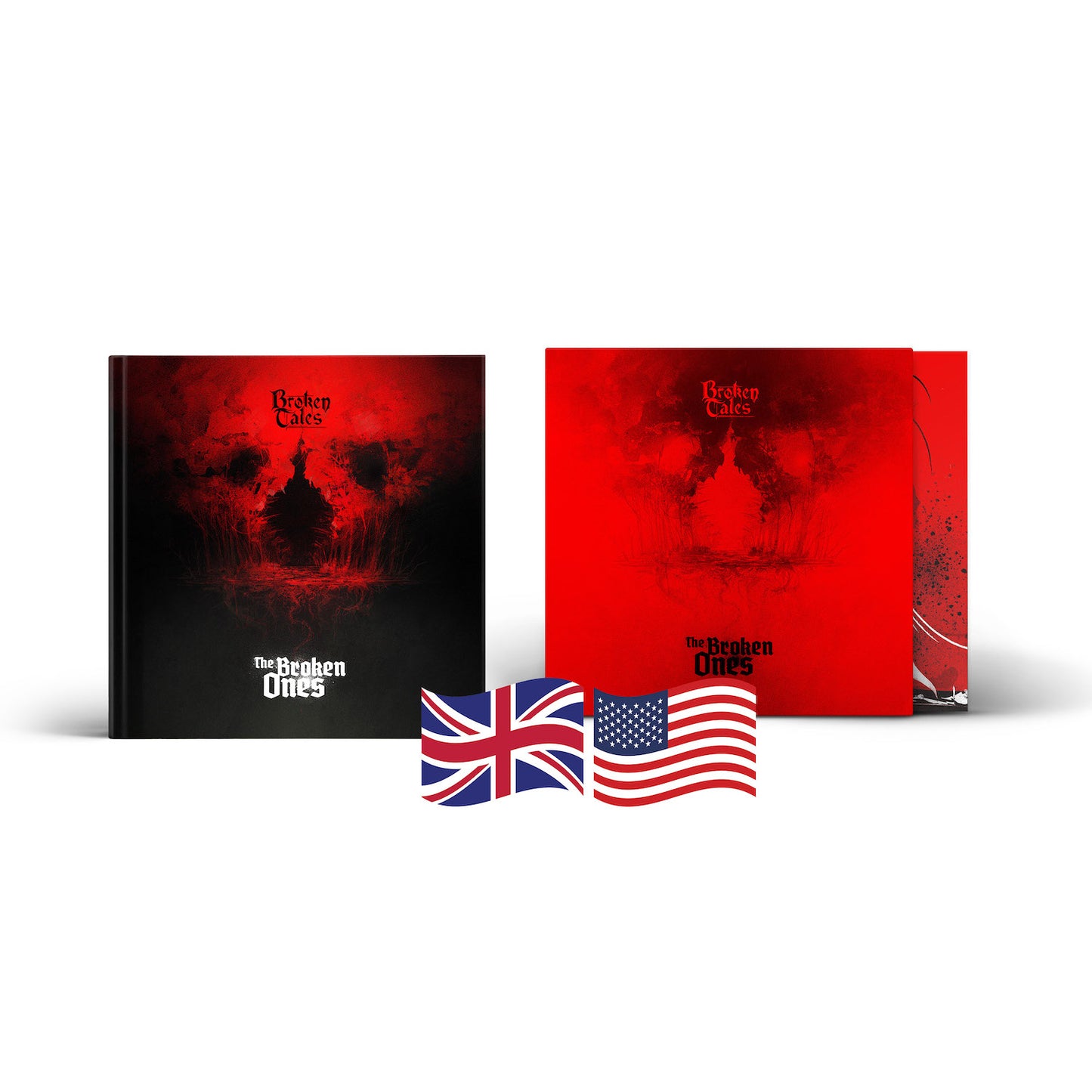 Free shipping on 80€+ orders (Italy only)

Place an order of at least 80€ (any combination of items) and shipping is on us!

Questions? Get in touch!

If you need any clarifications, contact us. We will reply asap!